Pokemon Go has sparked further controversy after people were seen playing the game at the S-21 Tuol Sleng Genocide Museum, where thousands are believed to have been tortured and executed in Cambodia during the Khmer Rouge regime in the 1970s.
Tuol Sleng, better known as S-21, used to be one of Cambodia's most notorious prisons during the Khmer Rouge regime between 1975-1917. The regime claimed the lives of up to three million people, including between 15,000 and 20,000 prisoners who were thought to have been tortured to death in the prison.
According to the BBC, officials and tour guides have confirmed that people are playing Pokemon Go inside the prison grounds. Photographs of many of the torture victims of Tuol Sleng in Penh are on display in the prison cells where they were murdered.
An S-21 survivor, 76-year-old Buo Meng, told AFP: "It is a place of suffering. It is not appropriate to play the game there. It is an insulting act to the souls of the victims who died there."
Meng has called for the museum to be excluded from Pokemon Go's maps in respect for the victims of one of the worst mass killings of the 20<sup>th century. The prison documents the story of the Cambodia genocide, with the name Tuol Sleng translating to "Hill of the Poisonous Trees".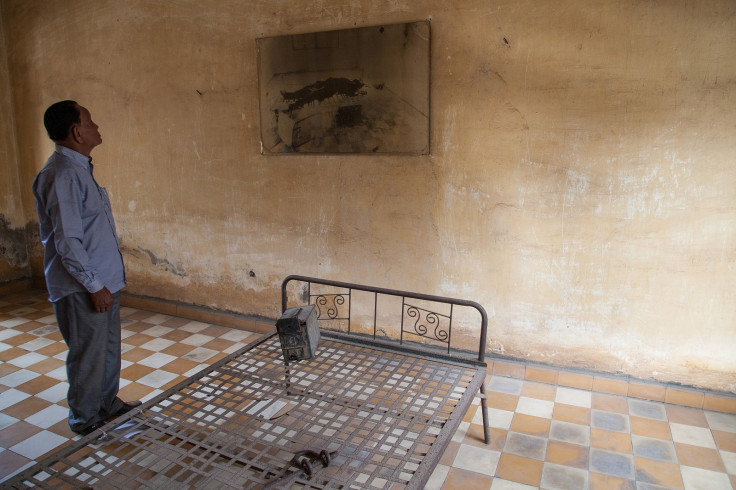 Meanwhile, Thailand has already confirmed plans to make historical places off limits to Pokemon Go players, including the Royal Palace grounds and Buddhist temples. In Taiwan, more than 1,200 have been caught playing the game while driving. The National Freeway Bureau is now urging Niantic to take highways and rest stops off their Pokemon Go maps.
Earlier in the year, the Auschwitz-Birkenau State Museum in Poland said that they would not be allowing visitors to play the game on its grounds. Citing it as being "disrespectful on many levels", the US Holocaust Memorial Museum and the Arlington National Cemetery also banned Pokemon Go on their grounds.