Free-to-play mobile game Pokémon Go is rolling out worldwide on iOS and Android, and hundreds of thousands – if not millions – of players are set to start exploring real world locations to find and capture Pokémon to train and use in battles against other players.
The game began its worldwide launch on iOS and Android today (6 July).
The augmented reality mobile game uses real-world location data to populate Earth with Pokémon and blue Pokéstops that are littered throughout the world and offer up items such as pokeballs and potions to aid players.
These are plentiful, but players can also purchase some items in bulk – and that's where microtransactions come in. The items themselves are bought with pokécoins, which can either be collected through play or bought with real world currency.
Kotaku has listed the US pricing. In the UK the pricing is as follows:
Great Balls, Ultra Balls and Potions exist in the game, but as of now cannot be purchased. These coins can then be spent on the following: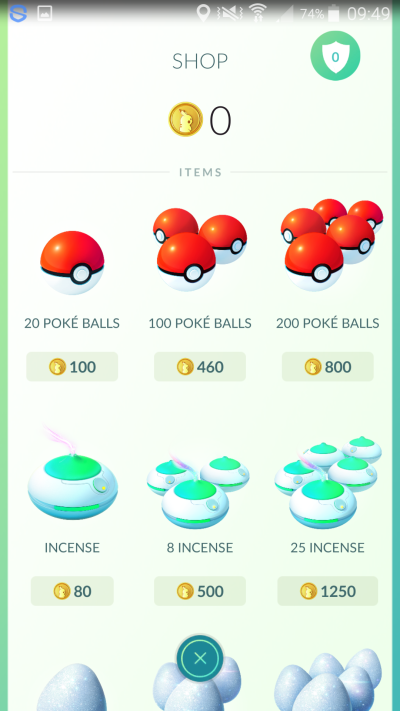 For all the latest video game news follow us on Twitter @IBTGamesUK.