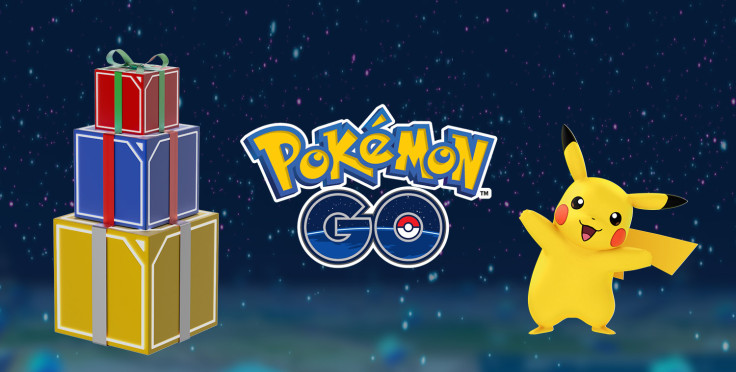 Developer Niantic has finally unveiled their plans for a special seasonal event to keep Pokémon Go users engaged and playing the popular mobile game during the holiday season, particularly on Christmas Day. Starting from Christmas Day morning afternoon of 3 January (PST) players will be able to grab one free single-use incubator every day at PokéStops.
"As the year draws to a close, we want to give you a great way to celebrate the end of the year with Pokémon Go," the developer wrote in a blog post. "For the next couple of weeks, you'll have even more reason to explore the world with your friends and family while you enjoy our year-end event."
Fans will have a better chance of collecting eggs that hatch the recently released Gen 2 Pokémon such as Togepi, Pichu and several other critters from the Johto region as well.
Earlier this month, Niantic released a handful of second generation pocket monsters from Pokémon Silver and Gold along with a special, limited-edition Pikachu wearing a Santa hat that players can capture through 29 December. The developer now announced that iconic little holiday-themed mascot will be sticking around "a bit longer." However, you will be more likely to find and capture the beloved pocket monster during the time period of this holiday event.
Niantic also announced another in-game event running from the afternoon of 30 December through 8 January (PST) during which starter Pokémon from the Kanto region and their evolutions "are more likely to be encountered."
During the course of this event, players have a better shot of catching Ivysaur, Venusaur, Bulbasaur, Charmander, Charmeleon, Charizard, Blastoise, Squirtle and Wartortle.
"As a way to increase your chance to encounter one of the Pokémon, Lure Modules will also last for 60 minutes instead of 30 minutes," the developer notes.
The holiday announcement marks the latest limited-time, seasonal event launched by Niantic to get players excited again and keep them coming back to the popular AR-powered game.
Pokémon Go's successful Halloween event in late October saw a significant increase in player engagement and spending, catapulting the app back to the top of the iOS App Store's highest-grossing charts. The developer also launched a special Thanksgiving event during which players were able to score double XP and Stardust.
The holiday event announcement also comes at the heels of Niantic's launch of the Apple Watch companion app for Pokémon Go.
Using the device, players will be able to receive notifications about nearby Pokémon and PokéStops and view information about how far they need to walk to hatch an egg or receive candy from their Buddy Pokémon. They will also be able to log their daily Pokémon Go gameplay sessions as a workout towards personal Activity Rings. However, they will still need to have their smartphone handy to actually capture the pocket monsters.