Pokemon Sun and Moon trailer reveals new starters, legendaries and November release date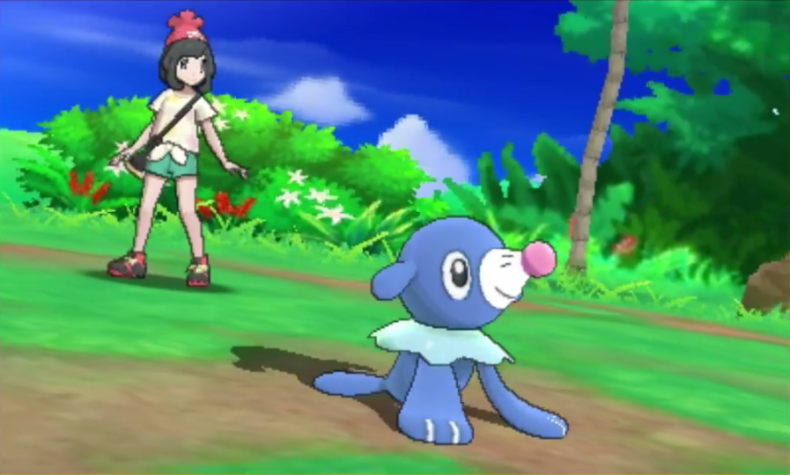 Nintendo has released the first trailer for upcoming Nintendo 3DS titles Pokémon Sun and Pokémon Moon, confirming a 18 November release date for the US and Japan, and a 23 November release date for Europe. The new footage includes a first look at the game's new starters, two of its legendary Pokémon and shows off the first gameplay.
The new starters are Rowlet (a grass/flying type), Litten (a fire type) and Popplio (a water type). The two legendaries spotted in the trailer, which are also the game's cover stars, were not named. Sun's cover star is a large, white lion-looking Pokémon while Moon's star is an enormous winged-beastie.
You can watch the new trailer below...
After being introduced to the new starters we see a compilation of new gameplay showing off the new Alola region, which seemingly (judging by its name) is inspired by Hawaii. A volcano is also spotted on an overview of a part of the world.
A press release offered the first detailed description of each new starter:
Pokémon Sun and Moon were announced back in February following a leak revealing the game's new logos. Following the reveal, IBTimes UK discussed a few of the features we'd like to see return to the series, and a few we'd like to see added.
Sun and Moon will cap off a year of releases celebrating the series' 20<sup>th anniversary. In February, to mark the actual date on which Pokémon Red and Green were released in Japan in 1996, Pokémon Red, Blue (the name of Green in western territories) and Yellow were re-released on 3DS. Later this year augmented reality, location-based mobile game Pokémon Go will also be released.
Alongside the latest Sun and Moon news, The Pokémon Company also revealed its plans for the 2016 Pokémon European National Championships. Events regarding the Trading Card Games, handheld games and Wii U title Pokken Tournament will be taking place in Liverpool (14–15 May), Kassel, Germany (21–22 May) and Milan, Italy (11–12 June).
All the events be livestreamed at www.twitch.tv/pokemonTCG_EU (Pokémon Trading Card Game National Championships), www.twitch.tv/pokemonVGC_EU (Pokémon VG National Championships) and www.twitch.tv/PokkenTournamentEU (Pokkén Tournament Championship Series).
For all the latest video game news follow us on Twitter @IBTGamesUK.