A far-right group protesting against the one-year sentence of a man convicted of a racially aggravated public order offence and anti-fascist activists (antifa) clashed with police in Bristol on 6 March.
The right-wing group were demonstrating at Bristol Crown Court about the jailing and subsequent death of Kevin Crehan, an alleged member of the English Defence League (EDL). In July 2016, Crehan was given a 12-month sentence for putting bacon sandwiches outside the Jamia mosque in January 2016.
He was halfway through his sentence, when he died on 27 December 2016, aged 35.
He was imprisoned after a string of offences related to hate crimes, including being caught standing outside the mosque holding a St George's flag with "no mosques" written on it.
He was also alleged to have put rashers on bacon on the door handles of the mosque.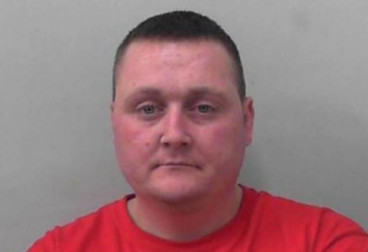 Supporters of Crehan, who also known by the nickname "Bunny", created a Facebook page for the protest, heralding him as "a loyal patriot" and labelling his sentence as "outrageous".
"This Demo (is) aimed at highlighting the outrageous sentence handed to a loyal patriot and family man," it said.
The counter-protest by anti-fascist activists, which was scheduled to take place in Castle Park but later moved closer to the opposing demonstration, garnered dozens more attendees.
As the situation began to escalate, local police issued warnings on its social media channels, pleading with protesters not to bring items that could incite disorder, such as masks and placards.
Photos taken at the scene show protestors, some wearing scarves and masks to cover their faces, being kept separate by police officers on foot and mounted police units.
A spokesman for Avon and Somerset Constabulary said no arrests had been made, with the safety and facilitation of the protesters their main concern.
"Our main priorities are the safety of the public and the facilitation of peaceful protests. A well-rehearsed policing plan is in place to achieve this.
"We want to keep disruption to the public to a minimum and have been proactively engaging with the protesters, local businesses and the wider community prior to today's events.
"Public safety is our top priority and officers will robustly deal with anyone who engages in significant anti-social behaviour or disorder."