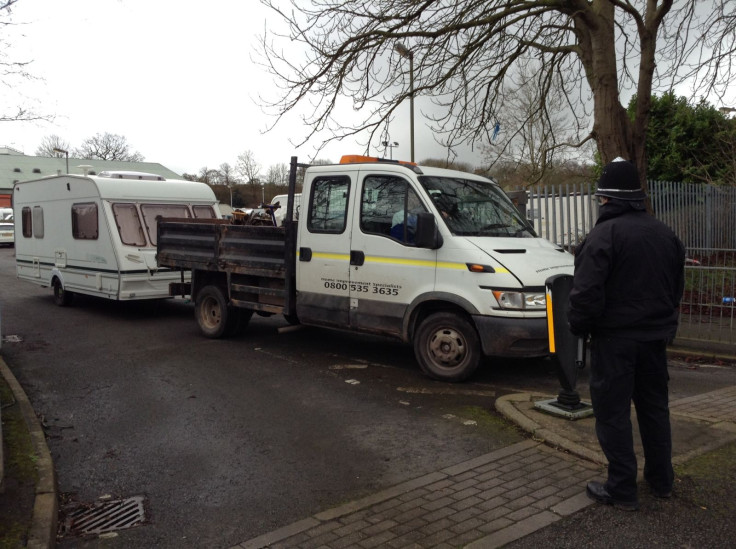 Police have been brought in to force the removal of a group of travellers who illegally moved onto a school car park, forcing hundreds of pupils to stay at home for the day. The group illegally parked around 20 caravans on the grounds of Shenley Academy in Birmingham on Friday 24 February.
The travellers were given a 24-hour eviction notice served on them by council bailiffs on Saturday, but had refused to move come Monday morning. Shenley Academy closed the school for pupils in years seven, eight, nine and 10 on the morning hundreds were due to return from their midterm break.
A message from the school's principal Lucy Monk said: "I recognise that this situation is detrimental to the education of our students, and it is certainly not a decision which has been taken lightly. I have been working with West Midlands Police throughout the weekend as this situation has unfolded, and I hope to be able to return the whole academy to a normal operation as quickly as possible this week."
Birmingham City Council invoked Common Law powers to serve an immediate eviction demand on the group, which includes adults, children and at least one horse. Around 20 specialist West Midlands Police officers, plus neighbourhood police colleagues were brought in to evict the travellers.
Local police Sergeant Dave Cotter said: "Their behaviour is totally unacceptable and has caused huge disruption for the school, teachers and pupils, plus parents who've been forced to make last-minute care arrangements for children unable to come to school.
"The group ignored a notice to leave, which gave them 24 hours to move on, and in the end we were left with no option but to force them to leave the school grounds.
"Since they arrived on Friday we've conducted house-to-house patrols, listened to people's concerns, and reassured them we would act swiftly. I hope the community can see that's exactly what we've done."
West Midlands Police and Crime Commissioner David Jamieson added: "It is unacceptable that children's education should be affected in this way.
"Parents have every right to be upset and outraged at the disruption to their children's schooling. I welcome the tough action taken to evict the travellers."
Police also seized an Audi from the camp for having no tax or insurance. Officers suspect the vehicle was involved in a non-stop collision in Northfield High Street on Saturday 25 February.