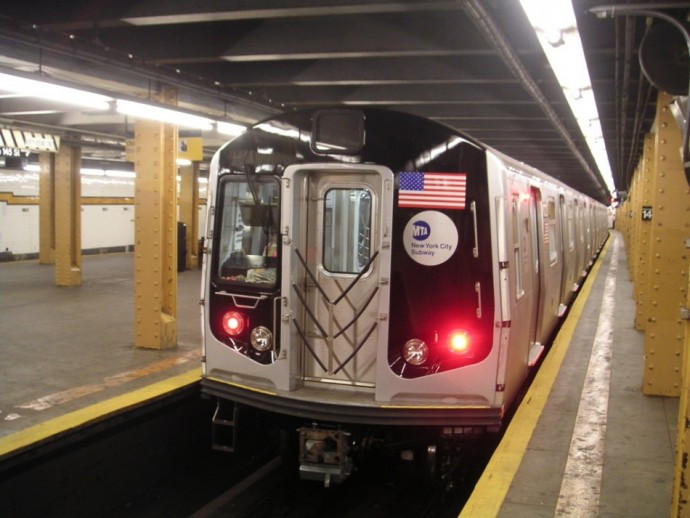 Police are looking for a man who urinated on a sleeping woman during a train journey in New York.
A 26-year-old woman was sitting in the middle of one of the cars aboard the Brooklyn-bound J train when she fell asleep, listening to music.
The train had just departed the 75th Street–Elderts Lane station in Woodhaven, Queens, at around 1.50am on the 13 July when she was awoken by something hitting her face.
When she opened her eyes she saw a man standing over her, urinating.
According to police, the stranger then ran off the train at the next stop just a minute away at Cypress Hill.
He didn't explain why he had done committed the foul act and had disappeared by the time anyone was able to apprehend him.
There were no other reported witnesses to the incident, in what is a suburban part of the state.
The woman reported the incident to the nearest NYPD Transit police station.
They later revealed the suspect was a black man, about 5ft 3, wearing a red shirt and black trousers.
If apprehended, the man could be charged with public lewdness.
Anyone with information should call CrimeStoppers at (800) 577-TIPS.