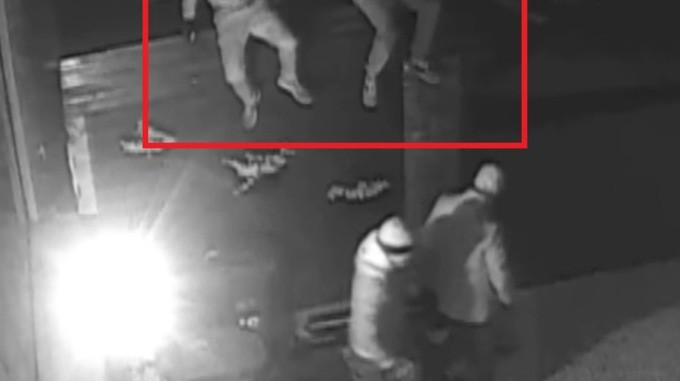 Police are hunting a gang of thieves who burst into homes to steal jewellery and cash, dousing their victims with bleach to hide DNA evidence.
The violent robberies have taken place at up to eight houses in Wolverhampton and across the Black Country between 13 and 19 January.
During the raids the five-strong gang threaten terrified residents with weapons, and in some cases used bleach on the hands of victims in a bid spoil a DNA trail.
West Midlands Police have released CCTV images of the gang, who they believe to be Eastern European, breaking into one of the homes.
West Midlands Police Force CID Inspector Ade George said: "We're currently investigating five crimes across Wolverhampton, and a further three on Sandwell and Walsall. Force has been used on a number of occasions and victims left traumatised by the experience."
"We believe these criminals scope areas for homes that could be potential targets, I ask people to be aware of individuals or vehicles in their area acting suspiciously. If you are in any doubt, call police.
"People who behave in this way deserve no protection... we need people to come forward and tell us who they suspect is involved so we can take action, identify and bring those responsible for these burglaries to justice."
"I'd also like to ask for residents who are reading this in the news or on social media, to help us inform the wider community by sharing this information with neighbours, friends and family members."