A female blackmailer who encourages men to have sex online and then demands £3,000 after filming them carrying out sex acts is being sought by police.
The woman who calls herself "Cathy Wong" may already have many victims who are too ashamed to come forward. She befriends men on Facebook and then suggests that they have a Skype conversation.
She then encourages the men perform an indecent act, which she records on video without them knowing, according to a Metro report.
The woman confronts them with the sex video and says she will upload it onto YouTube unless they send her £3,000 via money transfer.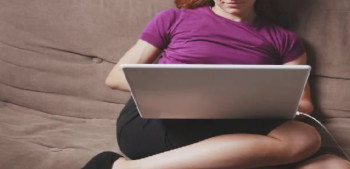 So far three male students, all living in the same area have come forward with the same scam. However, police believe that this blackmail sting could be run by criminal gangs, possibly from abroad.
Police detectives in York have sent out a warning about the woman blackmailer and cautioned online users, especially male students to be aware of the dangers.
Detective Sergeant Rebecca Dyer of York CID, said: "This scam is causing considerable distress to the victims and I urge anyone who uses any kind of social networking site to be very wary of what they are getting into.
"I am concerned that there are other victims of this scam who are too embarrassed to come forward about what has happened. I urge them to please get in touch with the police.
"Your information will be dealt with in the strictest confidence and with sensitivity. Please do not suffer in silence."
Sexual blackmail over Skype is a growing concern to police. Scammers often record incriminating video and images and put it on YouTube, marked private to hide it from public view.
They then send the link to their mark with a threat to make it public if they are not given money. They will include as much information about the victim as possible in the title and description.
"Sextortion" is the term coined to describe sexual exploitation that employs non-physical forms of coercion to extort sexual favours from the victim. It also refers to the category of sexual exploitation in which the release of sexual images or information is threatened to extract money from victims too ashamed to come forward to police.