Premier Foods accused of blackmailing its suppliers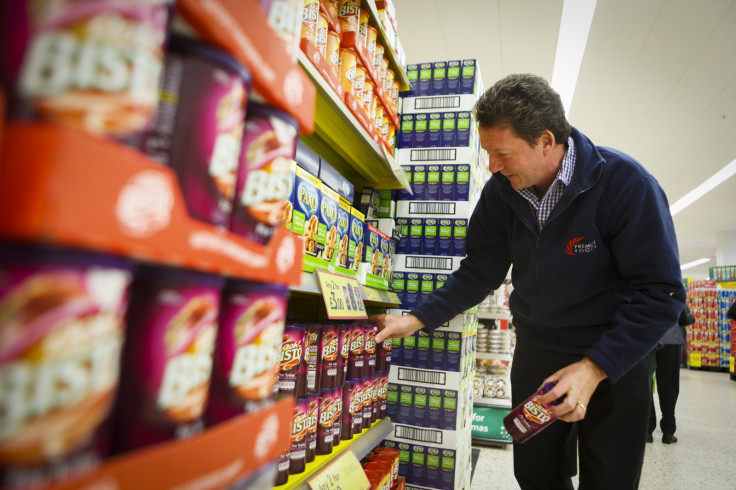 Premier Foods, the brand behind Ambrosia and Mr Kipling, has been accused of "blackmail" after it allegedly asked its suppliers for payments to continue doing business, it has been reported.
An investigation from the BBC's Newsnight unearthed that the company has received millions of pounds from suppliers as a result of its the practice is commonly known as "pay and stay"
Bob Horsley, who is one of the company's 1,000 odd suppliers, told the BBC: "I think it's like blackmail.
"What they are saying is 'unless you pay this money, you can't do the work'."
The media outlet has also obtained a letter from Premier Foods' chief executive Gavin Darby to a supplier which reads: "We are aiming to work with a smaller number of strategic suppliers in the future that can better support and invest in our growth ideas."
He added: "We will now require you to make an investment payment to support our growth.
"I understand that this approach may lead to some questions.
"However, it is important that we take the right steps now to support our future growth."
When questioned by a supplier, another Premier Foods employee said: "We are looking to obtain an investment payment from our entire supply base and unfortunately those who do not participate will be nominated for de-list."
The company, which also produces Bisto Gravy and Loyd Grossman products, has denied any wrongdoing and said that it has not broken any rules under competition law.
However the government told the BBC that it was "concerned by recent reports".
Premier Foods has been saddled with debts as some of its brands haved struggled. It has gone through a restructuring phase in the last two years and sold some of its businesses, such as sweet pickles, jellies and sweet spreads.
Premier Foods told Newsnight: "We launched our 'invest for growth' programme in July last year as part of a broader initiative to reduce complexity in support of plans to help turnaround the business.
"This included a commitment to halve the number of our suppliers and develop more strategic partnerships focused on mutual growth.
"The programme requires our suppliers to make an annual investment to help fund our growth plans.
"In return, our suppliers benefit from opportunities to secure a larger slice of our current business."
© Copyright IBTimes 2023. All rights reserved.