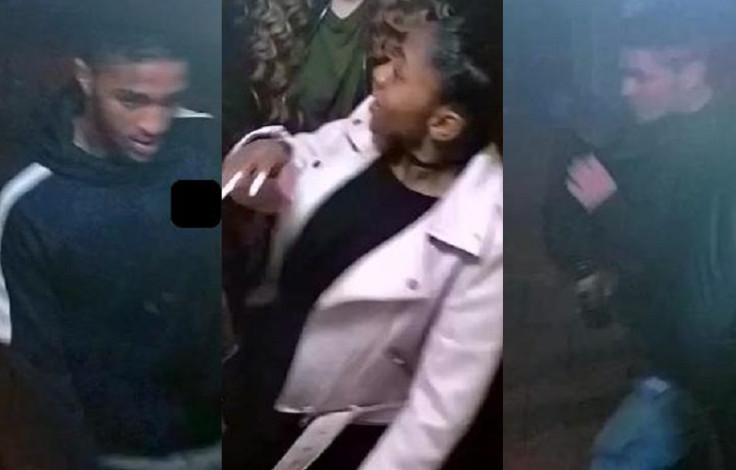 Police have released images of three people they want to speak to after a 17-year-old asylum seeker was seriously assaulted in Croydon. Police believe the teenager was attacked by as many as 20 people in the area of south London on 31 March.
Nine people have already been arrested in connection with the suspected hate crime on the Kurdish Iranian at a bus stop on Shrublands Avenue, eight of whom remain in custody. The 17-year-old, who has not been named, is currently in a serious but stable condition in hospital after suffering serious injuries.
Metropolitan Police have now released images of three people – two men and one woman - in connection with the investigation.
Detective Inspector Gary Castle, from Croydon CID, said: "Whilst arrests have been made, we now know that a large number of people, approximately 20, were involved in the attack on the victim.
"A number of them approached the victim as he waited at a bus stop with two friends outside the Goat Public House in Shrublands.
"It is understood that the suspects asked the victim where he was from and when they established that he was an asylum seeker they chased him and launched a brutal attack. He sustained serious head and facial injuries as a result of this attack, which included repeated blows to the head by a large group of attackers."
Castle added: "All communities stand together against hate. No one should be subjected to violent behaviour, especially those who have come to London to seek refuge and a place of safety."
Chief Superintendent Jeff Boothe, Borough Commander for Croydon said: "We take hate crime extremely seriously as we know how destructive these offences can be, both to individuals and to communities. Arrests have been made and a number of investigative leads are being followed to bring the perpetrators to justice.
"I know how much of an impact incidents like this have on our communities and I would like to take the opportunity to reassure them that my officers continue to be visible and tackle anyone involved in this type of offending.
"Hate crime is often a hidden crime and it is essential we stand together with policing partners, colleagues and groups to investigate all such allegations and support victims."
Mayor of London Sadiq khan condemned the attack which he said has "no place" in the capital. He said: "London is an amazingly diverse city. We don't just accept our differences, but we embrace and celebrate them.
"Our communities will not be divided by those who seek to sow hate. And we will always take a zero-tolerance approach to hate crimes of any type."
Croydon Central MP Gavin Barwell also described the assault as a "cowardly and despicable attack" committed by "scum".