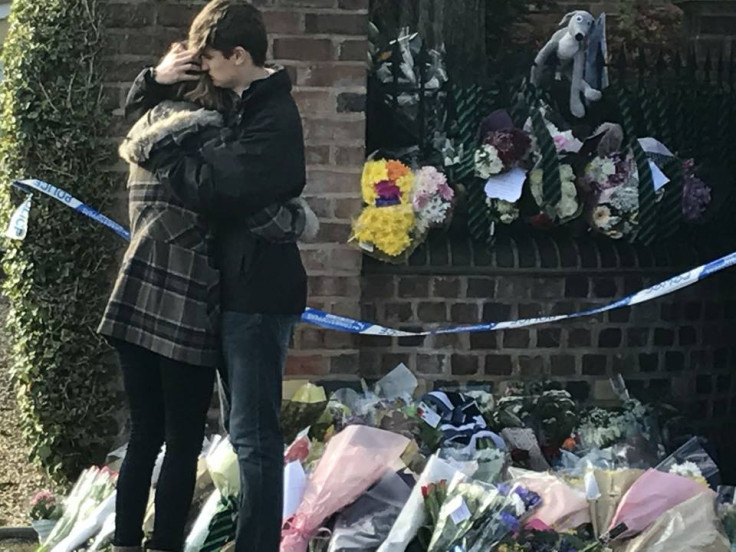 The 18-year-old woman whose mother and brother were stabbed to death at their family home has paid a visit to the scene.
Lydia Wilkinson laid flowers and read cards left by friends and neighbours at the family home. Her mother, Tracey, 50, and her brother Pierce, 13, were attacked at their house in Stourbridge, West Midlands on Thursday (30 March).
Tracey Wilkinson died at the scene while Pierce died later in hospital. Lydia's father, Peter, 47, who was also attacked, remains in hospital in critical condition.
Lydia, a student reading biology at Bristol University, was accompanied by her boyfriend.
In a media statement, the family said that it was devastated by the deaths. "They were extremely loved by all of their family members and friends," they said.
"Tracey was a fun-loving, caring and wonderful mother and daughter. Always putting others before herself."
Lydia also asked for privacy and respect "during this distressing time".
She clarified media reports on Aaron Barley, 23, a homeless man accused of the murders and the attempted murder, that said he lived with the family.
"The family did not provide refuge for homeless people and the suspect had never lived at the family home, but had been assisted by the family in the past 12 months," she said.
Barley appeared before Birmingham Magistrates on Saturday (1 April) and has been remanded in custody.
Barley is due to appear in Birmingham Crown Court today (Monday 3 April).