The Crown Prosecution Service (CPS) is set to decide whether to bring forward criminal charges against 23 people and organisations involved in the Hillsborough disaster, including eight police officers.
The Independent Police Complaints Commission (IPCC) and Operation Resolve, which examined events up to and including the day of the tragedy, have referred files of evidence relating to 23 suspects from their investigations into the disaster. A total of 96 Liverpool fans died during a crush in the terraces in the FA Cup semi-final between Liverpool and Nottingham Forest on 15 April 1989.
Eight officers from the West Midlands and South Yorkshire police forces are facing charges into an alleged cover-up in the wake of the tragedy, including perverting the course of justice, conspiracy to pervert the course of justice and misconduct in public office.
A further 15 suspects, including Sheffield Wednesday and the Yorkshire Ambulance Service could also face charges of gross negligence manslaughter, perverting the course of justice, misconduct in public office and offences under the Safety of Sports Ground Act 1975 and Health and Safety at Work legislation.
The IPCC said they have handed over more than 61,000 pages and nearly 3,000 documents in relation to information about West Midlands Police and South Yorkshire Police during their investigation. The information provided by Operation Resolve runs to 85,000 pages.
IPCC deputy chair Rachel Cerfontyne said: "These criminal investigations into the circumstances surrounding the Hillsborough disaster are the largest investigations into alleged police wrongdoing ever undertaken in England and Wales.
"Conducting an inquiry of this scale and complexity, while supporting the longest running inquests in British legal history, has been a significant undertaking for the IPCC. Our criminal investigation has now substantially concluded."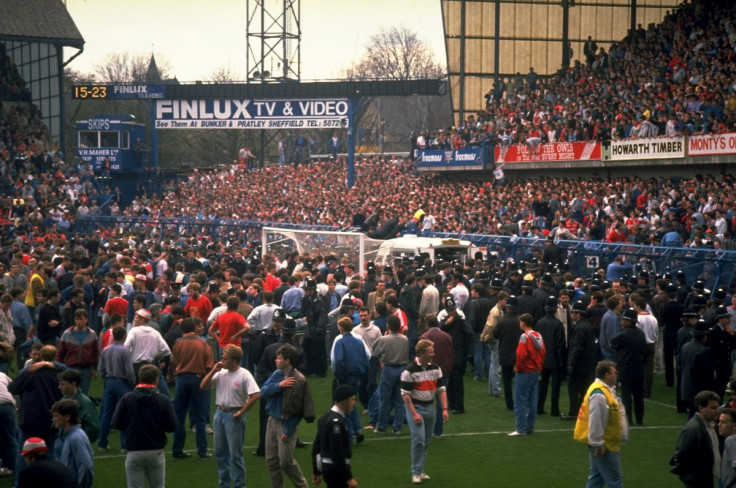 Sue Hemming, head of CPS special crime and counter terrorism division, added: "Having received files from both Hillsborough investigations, we will now assess these in order to determine whether we have sufficient material on which to make charging decisions. Charging decisions will be based on the tests set out in the Code for Crown Prosecutors."
In April 2016, the Hillsborough inquest found all 96 Liverpool football fans were killed unlawfully.
The original inquest's verdicts of accidental deaths was quashed in 2012 following the publication of the Hillsborough Independent Panel report.
The report, published after the panel reviewed more than 450,000 pages of documents relating to the disaster, revealed that police and ambulance services altered statements in a bid to pass the blame for what happened onto "drunken Liverpool fans".
The jury in the longest inquest in British history also unanimously answered "No" to the question: "Was there any behaviour on the part of football supporters which caused or contributed to the dangerous situation at the Leppings Lane turnstiles?" finally clearing those who died in the tragedy of any blame after more than 27 years of campaigning.