Two police officers have been stabbed in Brussels in an attack officials have said is likely linked to terror. The assaults came just hours after two of the Belgian capital's central stations were closed due to bomb threats.
One of the officers was stabbed in the neck by the knife-wielding man in the city's Schaerbeek neighbourhood, the Associated Press reported. The other was stabbed in the abdomen, before the assailant fled the scene on 5 October.
The assailant was stopped by a second group of police, lashing out and breaking one officer's nose before he was neutralised and shot in the leg.
"We have reason to believe that [the attack] is terror-related," Federal prosecutor's spokesman Eric Van Der Sypt said.
The attacker has been identified by authorities as 'Hicham D', 43, of Belgian nationality.
Hicham D is known to Belgian security services and is believed to have linked to extremist who have travelled to Syria and Iraq, Belgian media reported. He served as a Belgian army officer until 2009.
The Belgian news website Dernier Heure reported that none of the police officers were believed to have sustained life-threatening injuries in the attacks, according to police spokeswoman Audrey Dereymacker.
At 2:45pm local time (1:45 BST) Brussels Midi and Nord stations were reopened following bomb threats. Officials received phone call threats at the Gare du Nord which caused the closure. At Brussels-Midi the station was closed after a suspicious package was discovered but it later proved to be harmless.
Belgium has been under a national state of emergency since a wave of unprecedented terror attacks perpetrated in the name of the militant group the Islamic State (Isis/Daesh).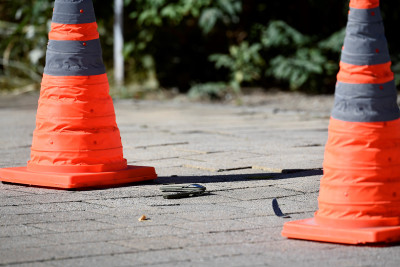 Thirty-two people were killed in Brussels on 22 March in a series of suicide bombings which targeted civilians at the Belgian capital's airport and on the city's subway network.
On 22 June police closed Brussels City 2 shopping centre and its surrounding streets after a man was spotted wearing a fake suicide belt.
Three days earlier, Brussels central station and a nearby hotel were both shut down and evacuated for an hour after two suspicious suitcases were reported to police. Less than 24 hours major anti-terror raids in the region had resulted in the apprehension of three men on terrorism charges.