Warwickshire police have launched an investigation after a porn film was shot on the grounds of a 137-year-old church. The x-rated clip, which featured Hungarian porn actress Lyen Parker, caused outrage in the community after it showed her urinating in public and baring her naked body.
"We can confirm officers from Warwickshire Police are investigating allegations of outraging public decency in Water Orton and Coleshill that occurred in August 2014," Warwickshire police said in a statement seen by IBTimes UK. "Officers met with church officials on Tuesday 26 January to discuss the alleged offences and enquiries are ongoing." The clip was reportedly filmed by Porn XN, which claims to show "the most extreme porn movies".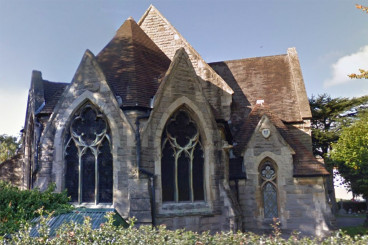 Paul Tullet, the vicar of St Peter and St Paul Church in Water Orton, Warwickshire said that permission had not been given and expressed his shock at the desecration of the place of worship. "We did not know it was taking place and we did not give permission. Clearly had permission been sought, it would have never been granted," he said.
"This is a place that is visited by people daily to remember, to grieve, to offer prayers. It's tragic that this space is used for something so inappropriate," Reverend Tullet added. Describing the reaction of the churchgoers, he told the Coventry Telegraph: "Most of them are well aware of it now and most of them are annoyed, upset and shocked that something so inappropriate would take place in a churchyard in a semi-rural location like Water Orton. People are appalled but is has not affected the day to day running of the church," he said.
In the film, an unidentified female narrator can be heard giving Parker instructions. "At the moment we are in this churchyard, which is pretty naughty," the narrator said. "There's people going past.
"We'll quickly run away before we get any vicars running after us, trying to shout at us," she added. Parker was also recorded conducting indecent acts at a number of other Midland locations, including on the top deck of a bus and on a high street.