West Yorkshire Police have taken to Twitter in a revolutionary way in the hope it might help solve a 20-year-old murder case.
Lindsay Jo Rimer was just 13 when she disappeared after buying cornflakes in Hebden Bridge on November 7, 1994, Her body was found in the nearby Rochdale Canal five months later on 12 April 1995. She had been strangled and her body weighed down with a rock.
Although more than 1,000 people were spoken to at the time nobody was ever charged in connection with Lindsay's murder so precisely 20 years on West Yorkshire Police has turned to Twitter in an attempt to job peoples' memories of the night she disappeared.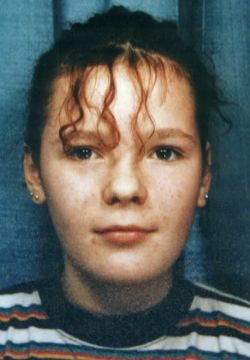 "Someone, somewhere knows what happened to Lindsay," said Det Supt Simon Atkinson, "and I am appealing directly to that person to come forward and help me bring closure to Lindsay's grieving family.
"For 20 years Lindsay's family have had to live with the pain and the hurt of not knowing what happened to her as her killer continues to enjoy his or her liberty.
"Every time they pass someone in the street they might be thinking – 'was it him' or 'was it her'. The pain of losing a loved one in this way has caused them immeasurable suffering and not knowing who did this makes it even worse.
"Lindsay was a young girl with her whole life ahead of her and no-one knows what she could have become – her killer or killers took that away from her."
Police used Twitter to post a number of tweets in a unique reconstruction – or "Tweeconstruction" – of the known timeline leading to Lindsay's death. The police believe the revolutionary technique could reach thousands of people who would otherwise not be aware of the reconstruction.
One tweet reads: #LindsayJoRimer then arrived at the Spar on Crown St before buying cornflakes at 10.22pm."
The messages were each retweeted several times.
The police also released a video in which Det Supt Atkinson revisits each spot where Lindsay was seen on the night she disappeared, ending at the spot where her body was found.
Lindsay's mother Geri continues to put up posters around the town every year in the hope that someone will know what happened.
"Over the years loyalties change," says Atkinson. "You may have had suspicions about a friend or a loved one back in 1994 but never came forward out a misguided sense of loyalty. I am appealing directly to you to come forward. The information may seem trivial to you but could be the final piece in the jigsaw needed to catch a killer."