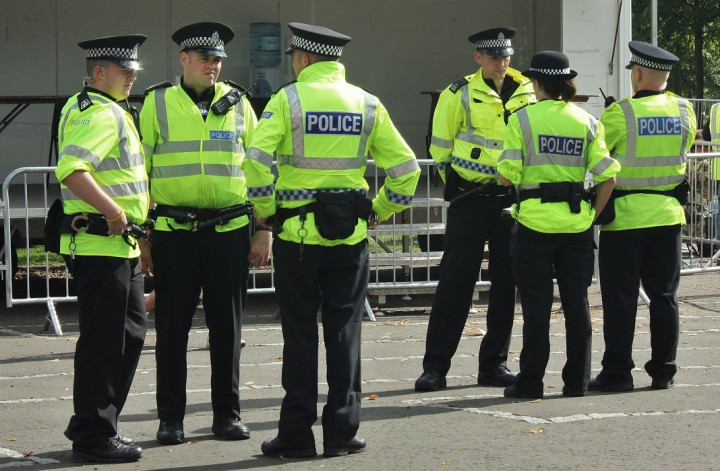 Parts of Edinburgh city centre were put into lockdown for several hours on Saturday night as police hunted a motorbike thief on rooftops in the city's historic Old Town.
On Twitter witnesses described the streets of central Edinburgh as a "war zone" after initial reports that the man on the roof was armed with a gun.
A person was detained following the incident, according to the BBC, although it is not yet clear if this man is the man being sought during the lockdown. Edinburgh Police say their inquiries are ongoing.
Reports say that more than 50 police officers in riot gear were deployed along with a police helicopter, sniffer dogs, fire engines and police cars, which were all called to the scene in Cockburn Street at about 10pm (BST). The surrounding streets were closed to the public, causing traffic jams for several hours.
Police moved onlookers back saying there was a "dangerous incident". But Edinburgh City Police later dismissed reports they were seeking an armed gunman, and said the helicopter had been deployed and a cordon put in place to "ensure public safety".
A Police Scotland spokesman said: "Police in Edinburgh were in attendance on the Royal Mile on Saturday evening in connection with an earlier incident of a stolen motorbike and the man was reported to be on the roof of a building…
"A cordon was put in place so there was no risk to the public and no armed police were involved. Inquiries are ongoing to locate the man."
Lindsay Barkley, who lives opposite the building, told the BBC she had seen a man inside the building before the police went in. Officers then cordoned off the area with security tape and told people it was not safe to be in the street.
"They were thinking of breaking down the door, but then they seemed to get the keys," she added. "They all put on their riot gear and went in, one with a sniffer dog. They searched floor by floor."