Police divers in Devon have reportedly found a body while searching a river for missing 16-year-old boy Nathan Wood, who was last seen in a "distressed state" near the River Dart in Totnes on Friday 5 August. Wood, who investigators said went missing after possibly taking a 'psychoactive substance', had been out with a group of female friends in the area and was last spotted by a canoeist who saw him running naked heading towards the river at around 6.30 BST.
Friends reported "hearing a splash" although said that no-one actually saw Woods enter the river. He was described by police as around 5ft 6ins in height, of slim build with gingery fair hair, a long fringe and fair skin.
Acting police sergeant Kevin Rowe told the BBC there was a "possibility he may have taken some sort of [formerly] legal high which has had an adverse effect on his behaviour and caused him to behave quite irrationally".
After arriving on the scene roughly an hour after Wood was last seen, officers started to immediately search the area with the assistance of a dog unit, a police helicopter, divers and volunteer search and rescue teams.
Inspector Tracy Sharam, based at Torquay police station, said: "A member of the public called police reporting that he had seen a teenage boy naked and in a distressed state, running towards the river.
"He was seen running through a field near the school and although no-one actually saw him enter the water his friends heard a splash.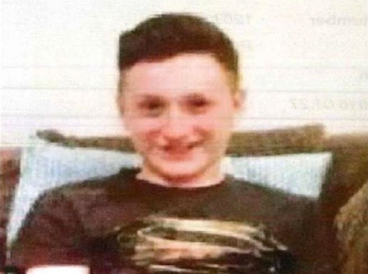 "Officers have been searching the area, including the river. However, he has not yet been found. He may have been under the influence of a potential new psychoactive substance and we are becoming increasingly concerned for his welfare."
A spokesperson for Dart RNLI (Royal National Lifeboat Institution), which was involved in the search operation, told Dartmouth Today: "A 16-year-old had been seen to enter the River Dart approximately half a mile upstream of the Totnes Weir.
"When his friends reported him missing a search was co-ordinated by the police and involved two Coastguard Cliff rescue teams and the fire service Swift Water Rescue team from Plymouth.
"When they had found nobody the Coastguard tasked the RNLI Dart inshore lifeboat to search the river downstream of the weir. The lifeboat crew searched and found no one. Due to the lack of water running over the weir, it was thought unlikely that anyone could have been swept over the weir or down the salmon run and the lifeboat was stood down."