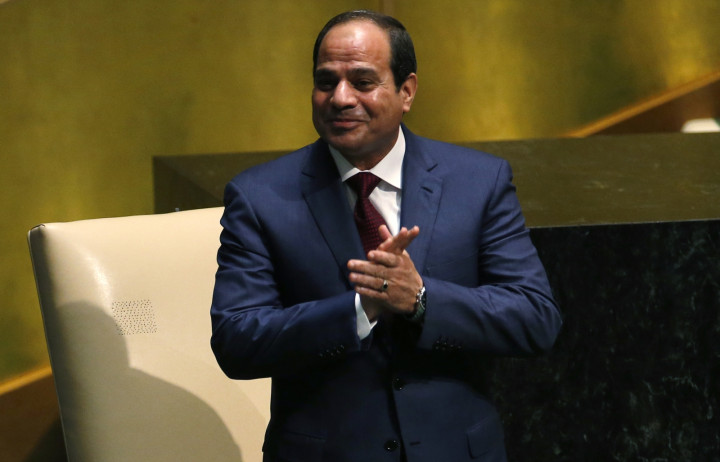 Egypt's economic outlook has been upgraded from negative to stable by global credit ratings agency Moody's in a move that suggests the North African country is becoming more hospitable to foreign investors.
The agency based its decision on a period of increased political stability in Cairo, which has seen three presidents in four years, as well as four prime ministers. Political turmoil fostered economic and social upheaval in the Arab world's most populous nation, where economic growth had slowed to 2.2% at the end of the last fiscal year.
Moody's kept the Egyptian government bond rating at Caa1.
Egypt's President, former military chief Abdel Fattah al-Sisi, has implemented a number of structural reforms in the economy.
The country's ailing energy sector was the primary target for Sisi, where a number of subsidies were partially removed in July 2014. The measures could trim the country's budget deficit by 2.5% of gross domestic product, according to analysts.
The current regime has also begun to repay overdue debts to foreign firms in a bid to woo more investment from abroad.
Egypt will host an economic summit in early 2015, with the intention of boosting foreign direct investment in the country.
Since Egypt's first elected President, the Islamist Mohamed Morsi, was ousted in July 2013, the Egyptian regime has relied on massive financial assistance from its Gulf allies Saudi Arabia, the United Arab Emirates and Kuwait. The trio have already provided $12bn (£7.4bn, €9.4bn) in aid since last summer and urged international donors to attend the February summit in Cairo.
Sisi has partially deployed the cash to boost Egypt's foreign currency reserves and to launch a number of ambitious public sector mega-projects, including a dramatic expansion of the Suez Canal that is already 25% complete.
The government has set a target for 6% growth by the 2018/2019 fiscal year.