Former Polly Peck Chief Asil Nadir Guilty of 10 Charges of £28.6m Theft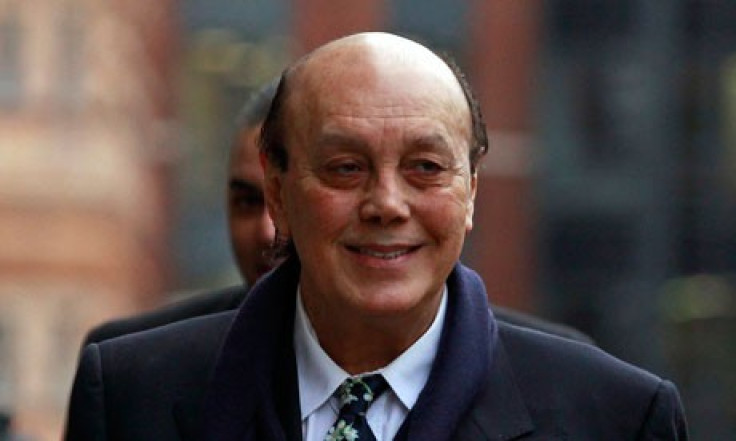 Former tycoon and fugitive Asil Nadir has been found guilty of 10 charges of theft of nearly £29m from his Polly Peck empire more than 20 years after the crimes.
Nadir, 71, who fled Britain in 1993 to Northern Cyprus before returning in 2010, was convicted of stealing £28.6m by a jury at the Old Baily after a seven-month trial.
Nadir was previously found guilty of three counts of theft but was cleared of a further three offences relating to more than £5m. Nadir could now face up to 14 years in jail.
The court heard how he stole £28.6m - the equivalent of £61.8m today - from his Polly Peck business between 1987 and 1990.
Nadir's wife Nur, 28, said her husband would appeal. She said: "A guilty man does not come back to face justice of his own accord. My husband came back voluntarily. Polly Peck was his life.
"He wants justice for himself and for the tens of thousands of shareholders and employees. This unhappy affair is certainly not over yet."
Compensation claim
Clare Whitaker of the Serious Fraud Office (SFO) said: "A claim will be made for compensation which we hope will be awarded to the administrators of PPI. It's not yet clear how many assets will be recoverable.
"We're pleased that the jury's verdict has confirmed what we've always said, which is that the collapse of Polly Peck was caused by Mr Nadir's behaviour."
There have been calls for the Conservative Party to return donations of £440,000 from the disgraced company made during the Thatcher era.
A Tory party spokesperson said: "The Conservative Party has no record of having received donations from Asil Nadir.
"Donations were received from Polly Peck companies more than 22 years ago - these were accepted in good faith from what was then considered to be a leading British company.
"There is no evidence that money donated to the Conservative Party from the Polly Peck group was stolen."
The textile, leisure, fruit and electronics conglomerate company collapsed in 1990 following a Serious Fraud Office investigation.
© Copyright IBTimes 2023. All rights reserved.