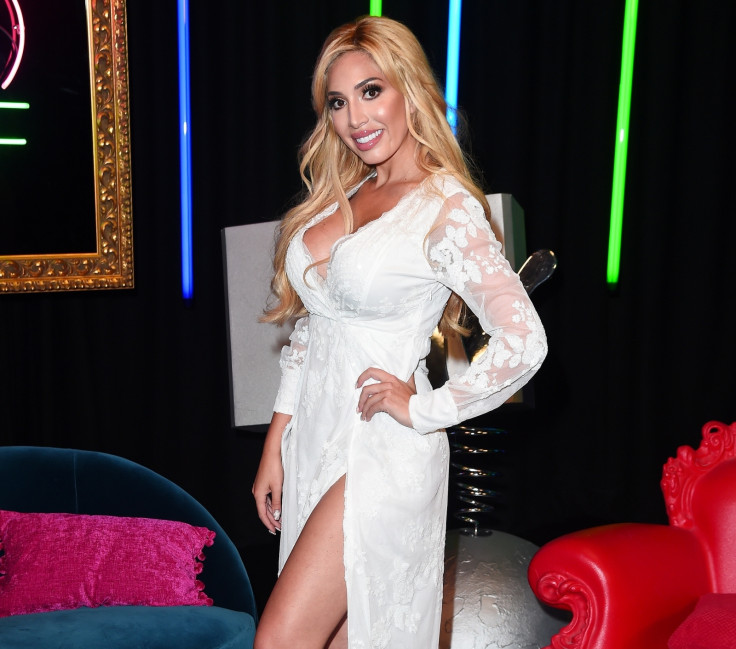 Farrah Abraham has irked her fans yet again on social media for promoting a brain health supplement pill with her eight-year-old daughter Sophia.
The Teen Mom star posted a snap of herself in a pink shirt, holding a product called Focus Factor and smiling with Sophia, who too is seen holding the same bottle of pills on Instagram. The little one looked cute as she wore a pair of oversized retro pink glasses and kept her pet dog in her lap.
The mum-of-one captioned the post: "#ad wow, three months using @focus.factor extra strength and we are both blown away. I don't lose my keys, my phone, I've been making better decisions and I'm so much more decisive!"
She added: "This little one takes the kid's version which helps support healthy brain function. Such a good multivitamin! Check them out guys, it makes a huge difference for memory, focus and concentration."
Many fans are unhappy about the MTV reality star using her daughter for promotions.
A fan commented: "Only time she takes a pic with her daughter is when She's advertising something smh." Another shamed Abraham for using her kid as "marketing tool" and wrote: "Wow! Using your kid as a marketing tool instead of letting her be a kid. Shameful."
"I only see Sophia promoting these stupid vitamins with u. Go do something fun with her instead of either partying or promoting " noted another user. A follower advised her to focus on her daughter more.
"By any chance will it help you decide it is better to focus on your daughter more than finding a man/boyfriend???? I am just curious! Cause from your post and the shirt I saw you in you seem to be more focused on getting laid," a comment read.
A fan even questioned the pill and asked "So what kind of pill will help show respect?" Another noted: "No pill in this world will help you make good decision." A user commented: "Poor kid."