Popo Carnival in Bonoua, Ivory Coast, is a celebration of cultural heritage of the Aboure people. Running for one week, the carnival is considered to be the Ivorians' version of Mardi Gras and involves gastronomic competitions, pageants, traditional dances and sports days. People parade down the street in bright colours, holding placards and dressing up in reference to the carnival's name 'Popo', which means mask.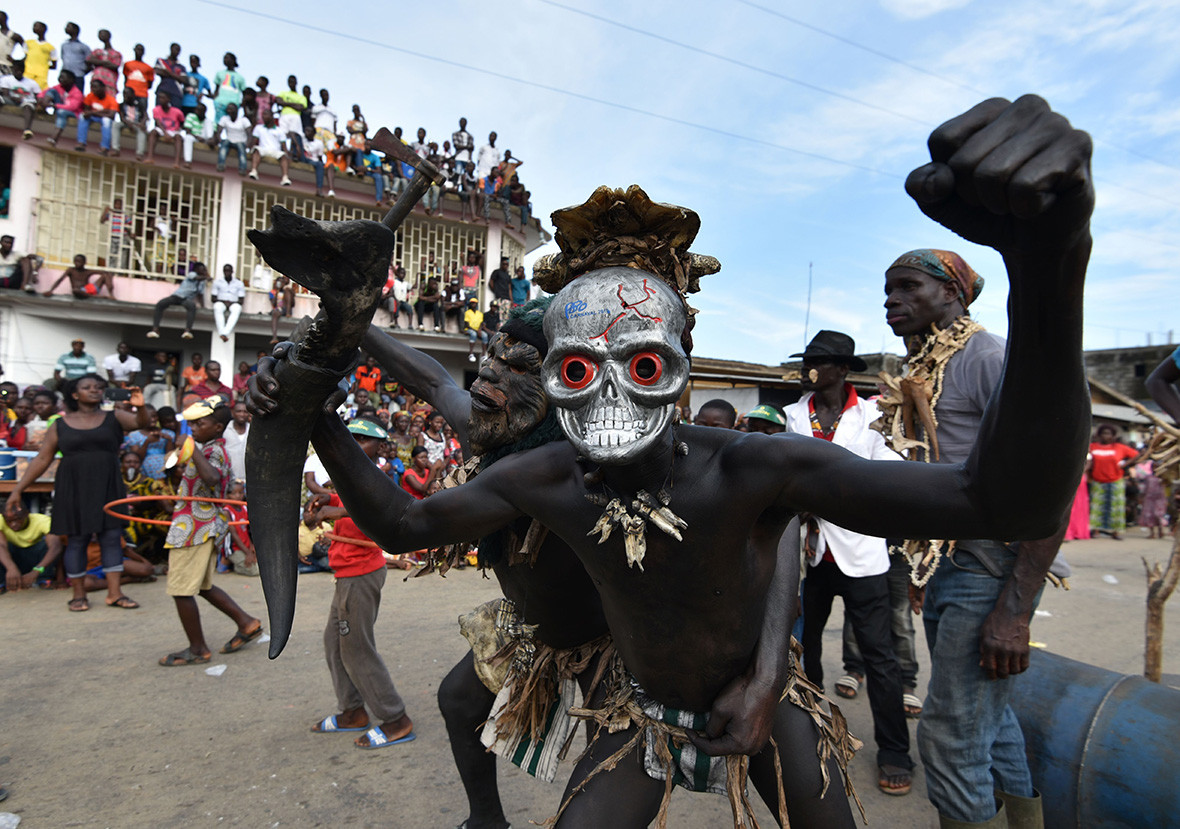 Many men dress in women's clothes and make-up, while women show off hairstyles which reach towering heights, wound tightly with coloured material. Children dance, while others re-enact scenes of forced labour, reflecting on the days of the colonial period.
The Ivory Coast officially became a French colony on March 10, 1893, with slavery not becoming abolished until 1905. In 1958, Ivory Coast became an autonomous member of the French Community and gained independence on 7 August, 1960.