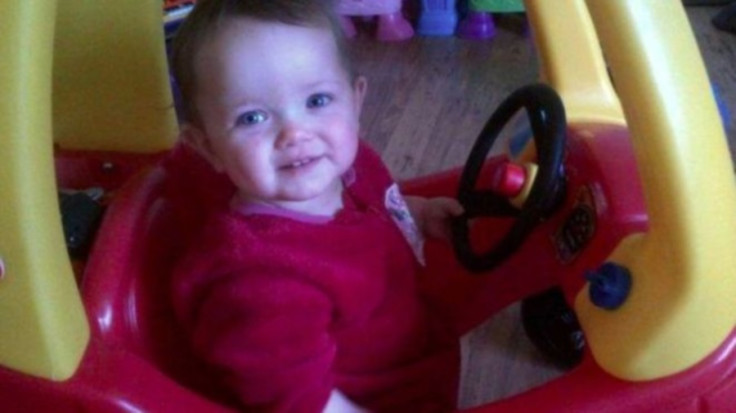 Cumbria Police have been heavily criticised over their "unstructured and disorganised" handling of the death of 13-month old Poppi Worthington. As well as a series of blunders, the Independent Police Complaints Committee (IPCC) criticised the force for not arresting her father "on day one" after she collapsed and died at her home in Barrow-in-Furness in December 2012.
Poppi's cause of death has never been ascertained, but a family court judge ruled on the balance of probability her father, Paul Worthington, sexually assaulted her before she died. Worthington
has never been charged with any sexual assault allegation against his daughter and denies
the allegations.
An IPCC report – which can now only be published two years after it was written – found that Cumbria Police waited nine months until they opened a criminal case into Poppi's death. Her home was not adequately preserved and searched, resulting in a nappy she had been wearing being lost as potential evidence.
The police also did not adequately investigate whether Poppi had been abused despite it being a "reasonable line of enquiry".
The 92-page report was critical of two of the lead officers in the case Detective Inspector Amanda Sadler and Detective Superintendent Mike Forrester. Both have since retired so cannot face disciplinary action.
The report states the officers dismissed the line of enquiry that Poppi was abused before she died – which stemmed from a pathologist's report, as a second doctor suggested her injuries were consistent with constipation.
The detectives continued to focus on investigating a natural cause of death after "disregarding the possibility of abuse".
The report added: "Overall the IPCC investigator considers that there is substantial evidence available to support the contention that the reason this case has still not reached a resolution more than two years on from the death of Poppi is because of the unstructured and disorganised approach taken by Forrester and Sadler when investigating her death, coupled with the argument that prior to the pathologist report being received they did not conduct a criminal investigation despite there being significant suspicious circumstances from the outset."
The report also found there were five days between Poppi's death and the post-mortem taking place as police officers had the weekend off.
When Sadler was asked what actions were carried out during this time period, she said: "There's a real shame that there was a weekend involved in between, because otherwise it was actually only just a couple of days... of anybody involved in this investigation, I've been the one on it all the time, on it ringing everybody, sorting everything out and trying to push the whole thing along [but] certainly for two of those days nothing was done because it was a weekend and we were off."
There were also concerns about Poppi's father being the last person to see her alive and a decision was made to obtain DNA samples from him in the form of a penile swab. However, there was a delay in sending the samples off for analysis.
Even after it was believed Poppi's death may have been an unlawful, Forrester admitted he did not authorise the penile swab to be sent for analysis; instead only instructing that Poppi's blood be sent. It wasn't until much later in the investigation that other material including the penile swab and nappies were sent for forensic analysis.
Forrester admitted that sending the penile swab for forensic analysis earlier "might have given them a different view".
The report states: "Not only were there suspicious circumstances, there was also a suspect on day one. This is evidenced in the fact that everyone at the strategy meeting had concerns that Poppi's father was the last person in care of Poppi before her death and, furthermore, in the decision to obtain a penile swab from him.
"Despite the level of suspicion, and there being a suspect, a crime was not recorded until 28 August 2013, which is the day the parents were arrested."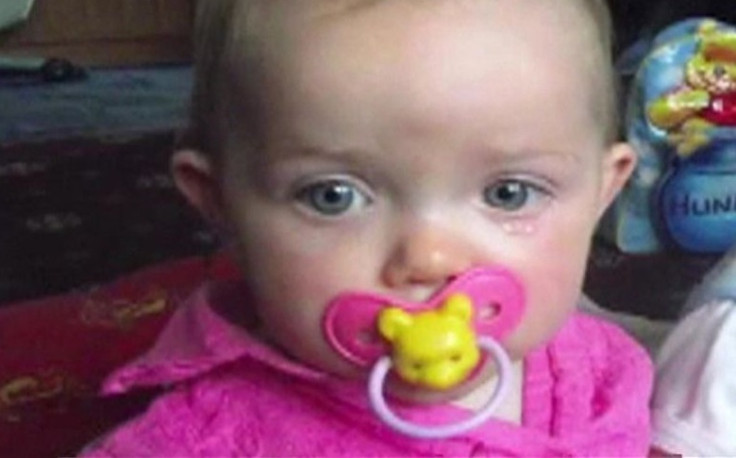 IPCC Commissioner Carl Gumsley added: "This is an extremely sad case. It is clear from the evidence presented that Cumbria Constabulary's original inquiry into Poppi's death was not fit for purpose with many enquiries not being actioned for several months. The entire inquiry did not reach a resolution until almost two years later.
"These findings posed serious questions for Cumbria Constabulary. I have been assured that the force has since attempted to address these failings. It is absolutely crucial that the force continues to improve to ensure this never happens again."
Jerry Graham, Chief Constable of Cumbria Constabulary, said: "I am absolutely clear that the Constabulary's initial investigation fell well short of the standard that could, and should, have been expected," he added.
"I profoundly regret that we let Poppi and her family down and I offer a heartfelt apology for this."
Lawyer Fiona McGhie, speaking on behalf of Poppi's mother, who cannot be named for legal reasons, said: "Poppi's mother is understandably deeply concerned by the findings of the IPCC.
"To learn that the actions of senior investigators within Cumbria Constabulary may have contributed to the agonising delays she has endured has left her deeply and profoundly disappointed and distressed."