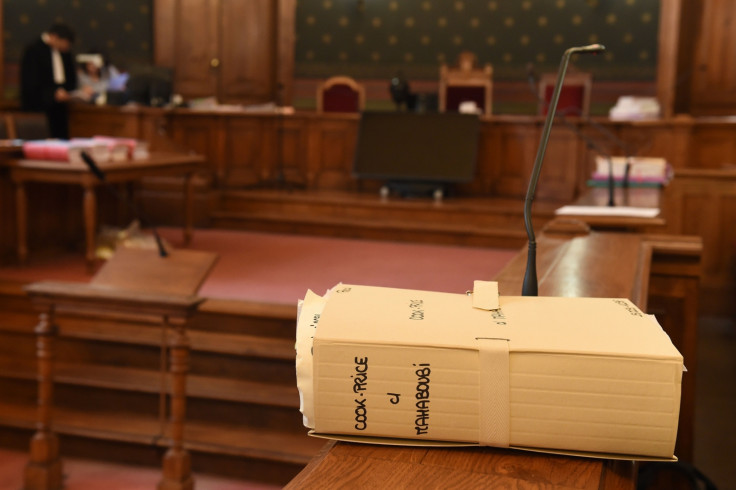 A man in France has been sentenced to life for the rape and murder of a British pensioner. Madi Mahaboudi, 33, was convicted for the April 2015 attack on Violet Price, 80. He had previously served eight years in prison for an unlawful killing after strangling a woman in 2005.
Mahaboudi attacked Price at her home in Dordgone in south-west France after she had been for a meal with family and friends. He dismembered her body and discarded it in a field.
The criminal court in Agen heard how the rape was "extraordinarily violent". During the trial, a medical examiner said: "In 15 years of practice, I had never seen such a degree of bruising on the throat and neck," reported the AFP news agency.
Price's family left the court room while the examiner read out the full list of injuries inflicted on the 80-year-old.
Mahaboudi, who described himself as being addicted to cannabis and pornography and had a history of mental illness, was the brother of Price's daughter-in-law.
Both Price and Mahaboudi had previously attended a barbecue attended by friends and family of the victim in a neighbouring village on the night of the murder.
Mahaboudi reportedly went round to Price's home hoping to find his ex-girlfriend, whom he had recently split up with. The court heard how she had left him due to his heavy drink and drug use, as well as occasions of sexual violence believed to have been inspired by porn films.
During the trial, the courts heard that once inside, Price offered the defendant a cup of coffee. At one point, Mahaboudi described how he "grabbed her by the neck and squeezed", adding that "something stronger than me came over me".
He was eventually arrested after investigations found his DNA on the coffee cup that Price gave him.
Defence lawyer Isabelle Gillet told the court that Mahaboudi could not further explain why he committed such a violent offence, but his past may have been a factor. She said: "He's a boy who did not know how to develop as a man because he had a violent father [who was] imposing and very severe."
Price, originally from Northampton, had moved to France in 2012 with her husband - who has since died - to be closer to her son, Paul.