India Love has set pulses racing by sharing an eye-popping photo where she poses almost naked. The social media queen wore nothing but a see-through top revealing her breasts in the controversial post.
"Say less," the former reality star captioned the sexy post she shared with her three million followers. However, the image was soon flooded with negative comments from her fans who slammed her for the sharing such explicit photos on the social media platform.
"Porn star is the next step," one of her irked followers reacted. The Westbrook star wore a lacy sheet crop top with pink hemlines that exposed her ample assets as she posed in front of a mirror. "Why don't you just pose naked," added another fan. While a third one called her out for the outrageous photo saying: "You epitome of a bad b***h."
Her racy photo has since been liked by more than 100,000 times by her followers. "Hands down best boobs ever," one of her fans gushed about her physique. "You just made my jaw drop, u r so sexy," another of her admirer added.
India Love rose to fame by blogging on Tumblr and later bagged her own reality show along with her sisters Crystal and Morgan Westbrooks on BET network on the lines of the Kardashian sisters. While the show failed to leave a mark, she continued to remain in news for her social media posts. She was previously linked with music artist Drake.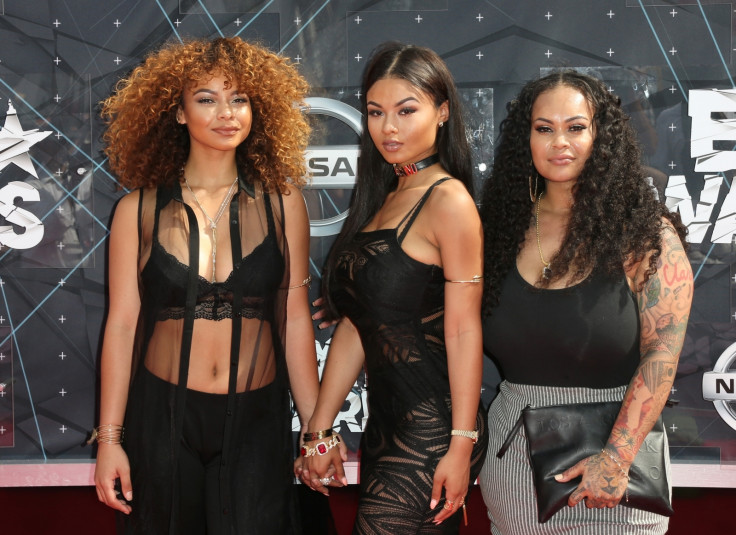 Apart from exposing her body on social media, the 21-year-old American beauty is also a doting big sister to her 11-year-old brother Blake Westbrooks. "Being your big sister is one of my most favorite tasks in life. You're everything I've ever wanted," she had earlier captioned an adorable photo of her brother. "Thank you for being an All Star Student and making sure you take care of the things that are required before all the fun & play. To say the least. I love you so much. You inspire me in every way," she added.