The Portland stabbing suspect Jeremy Joseph Christian appeared in court on Tuesday, 30 May, showing no remorse for his act.
The 35-year-old appeared at Multnomah County courtroom in the afternoon. It was his first appearance.
He is facing charges of murder, attempted murder, intimidation, and possession of a weapon for the attack that took place on a light-rail train hours before more than a billion Muslims worldwide started to observe the Holy month of Ramadan on Friday (26 May).
The incident left two people dead and severely injured another.
As Christian entered the court premises, he shouted: "Free speech or die, Portland! You got no safe place. This is America. Get out if you don't like free speech!"
He also kept defending himself during his brief appearance and yelled: "Death to the enemies of America.
"Leave this country if you hate our freedom - death to Antifa! You call it terrorism, I call it patriotism! You hear me? Die."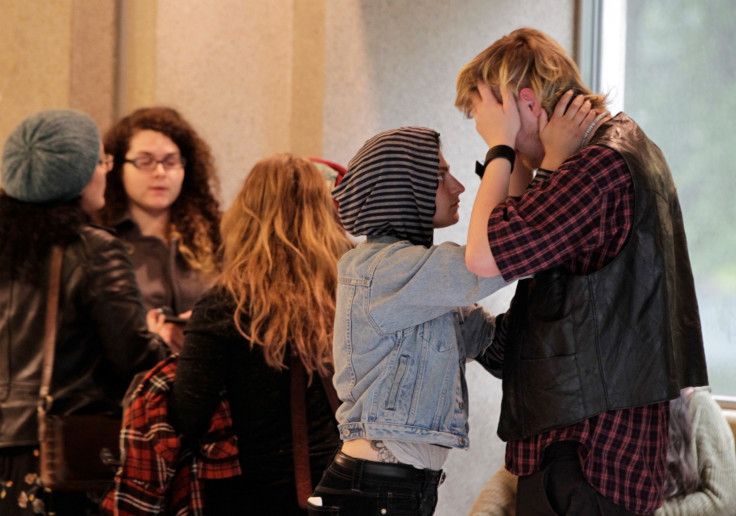 Antifa is a common abbreviation for the anti-fascist movement.
Christian has not entered any plea against the charges and is scheduled to appear next in court on 7 June, the BBC reported.
He is accused of stabbing Taliesin Myrddin Namkai-Meche and Ricky John Best in the train. He also severely injured Micah David-Cole Fletcher in the attack. The men were defending a Muslim teenager and her friend, whom Christian started abusing using anti-Islam slurs.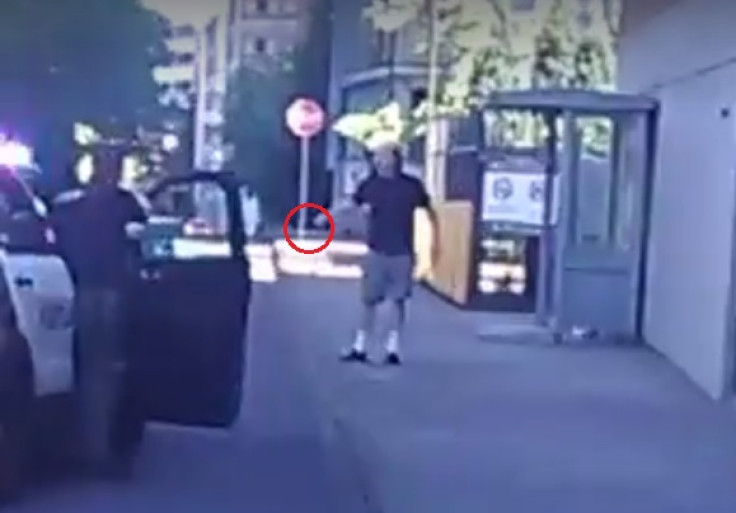 Fletcher was in court on Tuesday for the hearing.
Destinee Mangum, who Christian abused in the train, said she had been with a friend wearing a hijab when the suspect targeted them. "He told us to go back to Saudi Arabia, and he told us we shouldn't be here, to get out of his country.
"He was just telling us that we basically weren't anything and that we should kill ourselves," the 16-year-old said.
Meanwhile, Portland's mayor is trying to ban a forthcoming right-wing rally in the West Coast city in the wake of the attack.
US President Donald Trump has also condemned the attack and said it was "unacceptable". But the mother of Namkai-Meche, Asha Deliverance, has urged Trump to take action against the incident.
"Your words and actions are meaningful, here in America and throughout the world. Please encourage all Americans to protect and watch out for one another. Please condemn any acts of violence, which result directly from hate speech & hate groups
"I am praying you will use your leadership to do so," she posted on Facebook.
Revelations by the detectives
The officials investigating the case have presented new details about Christian in the court on Tuesday. Court documents based on Christian's interview at the Multnomah County jail show he was concerned about free speech.
On 29 April, during a free speech rally in Portland, the police seized a baseball bat that Christian had allegedly been using to threaten liberal protesters.
The investigators have also said that they were examining Christian's background of extremist ideology. He had also been filmed performing a Nazi salute in the same rally, and shouting racial epithets while wearing an American flag as a cape.
Christian has also supported Oklahoma City bomber Timothy McVeigh on his Facebook page and posted a death threat against Hillary Clinton.
He had even said, "If Donald Trump is the Next Hitler then I am joining his SS".
According to the documents, the suspect had also supported Senator Bernie Sanders, the Wall Street-bashing 2016 Democratic presidential candidate.
He has also faced 90 months of jail term in 2002 for armed robbery of a Portland convenience store. Christian had said he robbed the market because "the guy there doesn't sell any winning lottery tickets," the arresting officer said, according to a prosecutor's affidavit.
He was charged with theft and being a felon in possession of a firearm in 2010.