Portugal: British tourist tries to swim back to cruise ship in Atlantic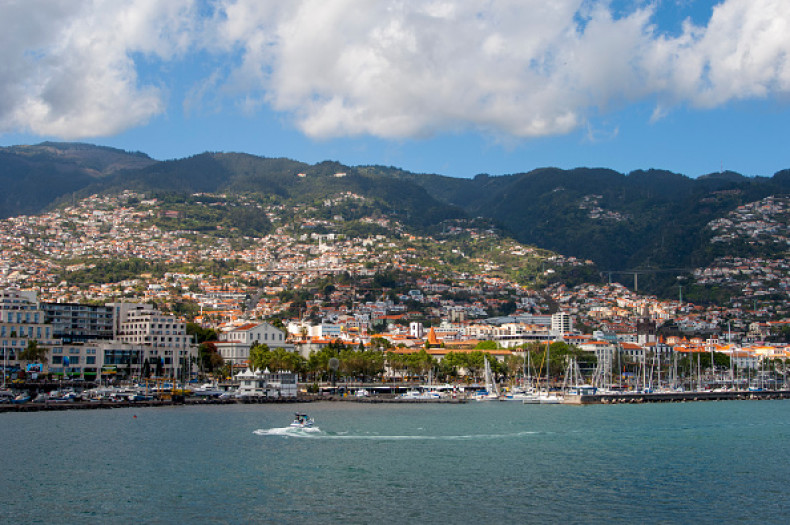 A 65-year-old British woman was rescued by fishermen off Madeira island after she attempted to swim back to her cruise ship after a row with her husband. The woman, identified as Susan Brown, is believed to have had an argument with her husband, 69-year-old Michael Brown, when they were on the Marco Polo cruise ship.
Following the row, the couple disembarked at Portugal's Funchal port and they planned to fly back to Britain. Upon arriving at the airport, however, Brown lost sight of her husband and assumed he had gotten back on the cruise ship when she saw the Marco Polo passing near the shore.
She began swimming towards the cruise liner at approximately 20.00 GMT, unaware that her husband had already taken the first flight back home. After being in the water for nearly four hours, Brown was rescued after fishermen heard her cries.
She was found holding onto a small bag when pulled out of the Atlantic around midnight on 26 March, according to Funchal ports captain, Felix Marques. "She [Susan] said at the hospital when she arrived that she and her husband had cut short their trip after arriving in Madeira...and had gone to the airport to buy two plane tickets to fly back to the UK with EasyJet," said Marques, according to The Telegraph.
"But she's said she lost contact with her husband at some point while at the airport and jumped in the sea to try to reach the ship after seeing it...she assumed he had changed his mind and was back on board... She could have easily died if she had not been rescued."
Brown was treated for advanced stages of hyperthermia at an intensive care unit and remained at a psychiatric unit at the Nelio Mendonca Hospital in Funchal on 28 March, said Marques. It still remains unclear why the couple decided to cut their trip short.