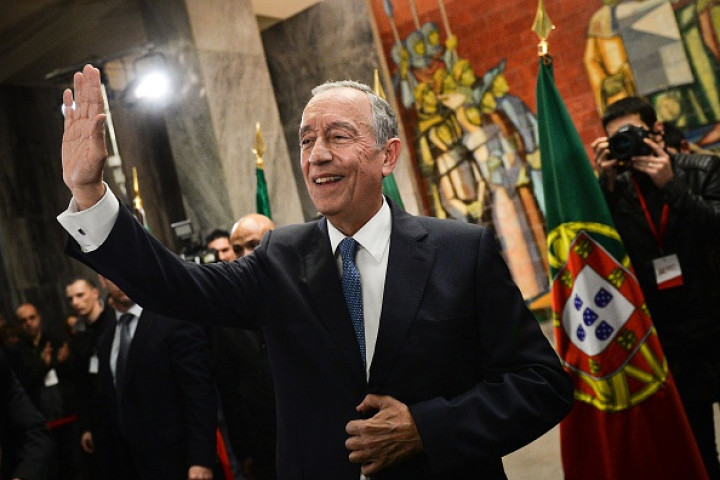 Veteran media pundit and centre-right politician Marcelo Rebelo de Sousa has been elected as Portugal's new president just two months after an anti-austerity socialist government came to power. Sousa will replace the outgoing president, Anibal Cavaco Silva, who has served the maximum of two five-year terms.
Sixty-seven-year-old Sousa, a law professor, has had a long and flourishing career as a newspaper editor, media pundit and a junior member of governments since the 1970s and is also a former member of the European Parliament. In the late 1990s, Sousa was also the leader of what was then the main opposition party in Portugal, the Social Democrats (PSD).
A record number of 10 candidates took part in the elections this time and Sousa won 52% of the votes, enough to avoid a re-election among the top two contenders. Although the Portugal presidency is largely ceremonial, this win is important as the current Socialist Pary-led government is fragile and many political analysts do not see it lasting a full term making Sousa's role as a mediator and decision maker pivotal.
Prime Minister Antonio Costa, who led the Socialist Party in the November 2015 elections, has been struggling to keep his coalition together. He is currently struggling between a budgetary discipline approach to meet Portugal's European fiscal deficit and an anti-austerity agenda demanded by left-wing lawmakers which calls for reversal of spending cuts.
Analysts say voters were probably looking to counter the current government's approach to maintain a balance. In case the coalition crumbles, Sousa could play the crucial role of a mediator between the parties or he could even call for fresh elections by dissolving the Parliament.