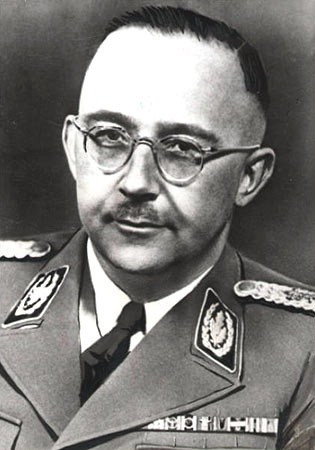 A series of postcards sent by the feared Nazi Heinrich Himmler, the head of the SS, to his mother as Germany conquered Europe are to go on sale in England.
Like any dutiful son, Heinrich stayed in contact with his "mummy" Anne as the Nazis advanced.
One of the more remarkable postcards was sent just three days after the Germans occupied Paris in June 1940.
It reads: "My dearest mummy! Today I am sending you very warm greetings from Paris. I hope you are well. Your Heinrich."
The postcard was also signed by Karl Wolff, Himmler's chief of staff.
The earliest of the three postcards shows a picture of Italian dictator Benito Mussolini, sent from Rome after Himmler visited the Exhibition of the Fascist Revolution in 1932. He signed the postcard with "Heil Hitler."
There is also a card sent from Dombås in Norway to Munich, which mentions how Himmler is on his way to Trondheim, where anti-Semitic later riots broke out.
There is also a birthday telegram sent to Mother Himmler from the Fuhrer in January 1941, which reads: "Would you please receive my best wishes on your 75th birthday. Adolf Hitler."
The postcards are part of a previously unseen archive of documents that were seized from the SS leader's holiday home in southern Germany by Lt. Richard J. Wills of the U.S. Army.
The full collection, which also includes books from Himmler's library signed by him, is to be sold by Mullock's auction house in Ludlow, Shropshire, and is estimated to fetch £40,000.
"Himmler's mother was a key element of his hatred for the Jews. Judging by these postcards, he was a bit of a mummy's boy," said Richard Westwood-Brookes of Mullock's.