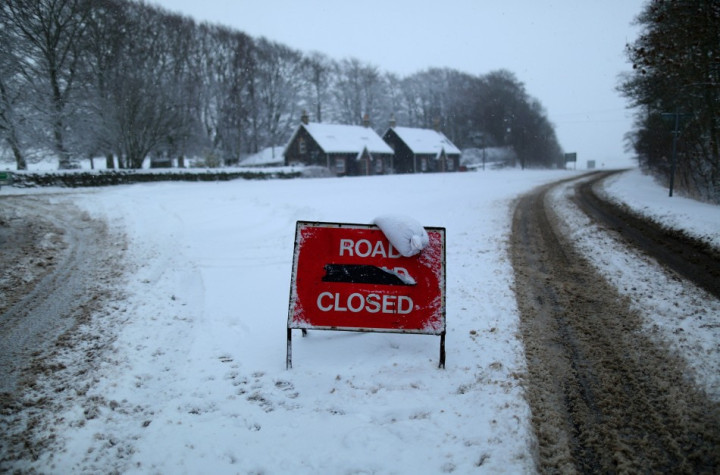 A postman has died during his rounds attempting to free his van after it became stuck in the snow following the weekend's heavy downpour.
John Bircham, 57, of Dulverton, Somerset, collapsed as he neared the end of his deliveries in Exmoor, West Somerset. It is believed the father of two died after suffering a heart attack in the freezing temperatures.
The Royal Mail confirmed he had been a postman since the late 80s. Ian Frankum, Royal Mail's delivery and collection manager, said: "It is with great sadness that staff at Dulverton Delivery Office learned of the death of postman John Bircham at the weekend.
"John was a postman for 25 years and a valued member of staff. He will be sorely missed by his colleagues and our deepest sympathy goes to his family and friends at this sad time."
Those who knew him also also paid tributes to the 57-year-old, who was described as a "quiet, friendly" man.
Ian Fleming, vice-chairman of the Dulverton council, said Bircham was "held in high regard" in his home time.
He added: "He was well-known in the town, and people would often see him with his grandchildren, happy and smiling.
"He did a lot for the people of this town and the surrounding area. John really did go to great lengths for people, not just with his deliveries.
"He was a real family man."
Bircham's death comes after it was confirmed 25-year-old Bernadette Lee died in sub-zero temperatures following a night out in Kent just outside her sister's home.
Kent police aren't treating her death as suspicious and she was found not wearing a coat when her body was discovered on the morning of 20 January.
A man was also killed over the weekend in Essex after the car he was driving crashed into a tree in snowy conditions on the A12 in Essex.
Police have since described the conditions on the road at the time of the accident as "pretty miserable".