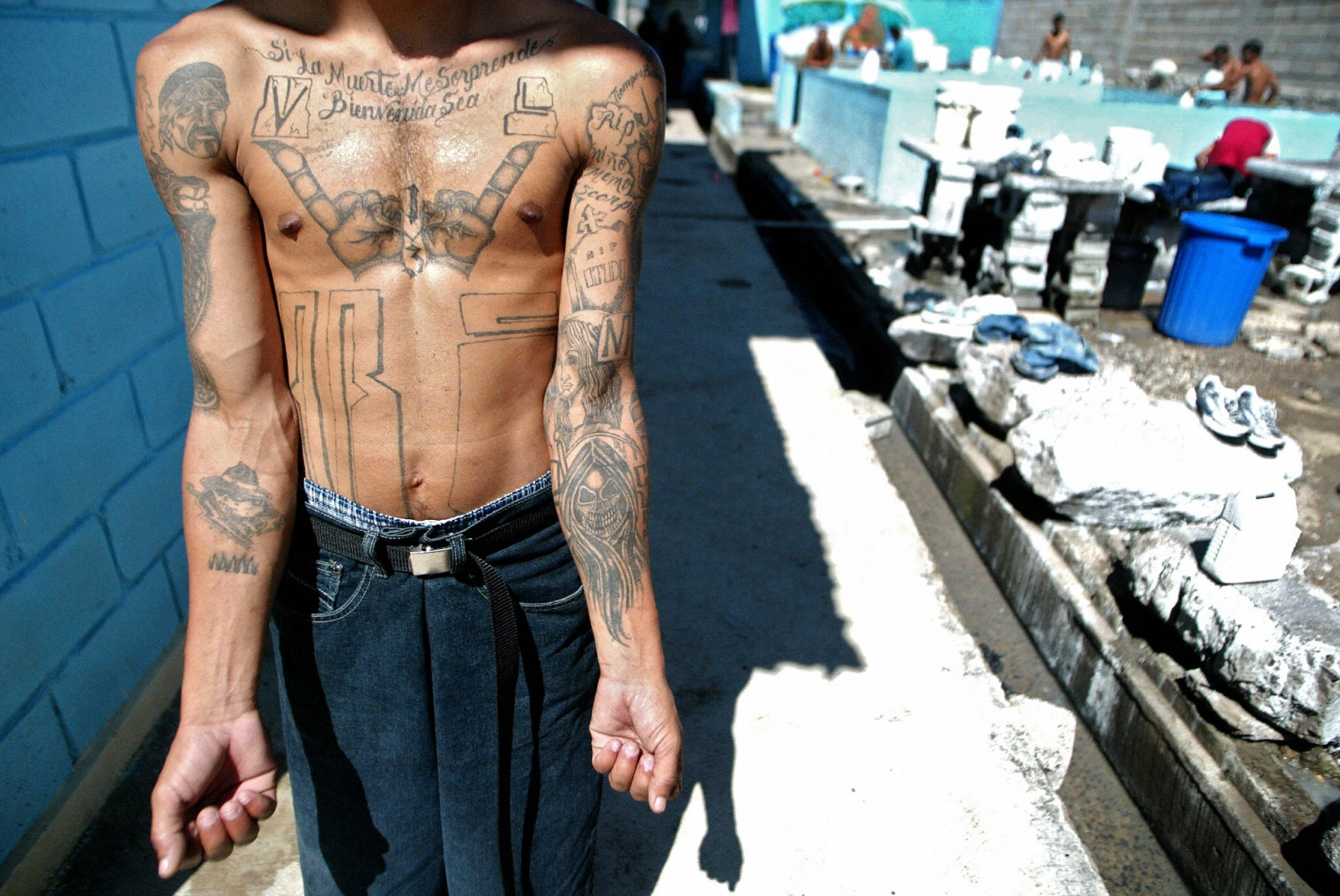 El Salvador's government arrested 113 suspected MS-13 gang members on Thursday (27 July) while US Attorney General Jeff Sessions was on a trip to the Central American country which has been the violent gang's base of operations since the 1980s.
The investigation is being led by Salvadoran gang prosecutors trained by US agencies, including the FBI and Justice Department (DOJ), the New York Post reported. According to the DOJ, US agencies also helped transport key witnesses to El Salvador for court proceedings.
Sessions headed to the country on Thursday to meet with law enforcement officials and discuss efforts to combat the notorious street gang.
"It speaks volumes that the attorney general has travelled to the nerve centre of MS-13," Deputy Attorney General Robert Hur said during a separate White House briefing.
The trip comes a day before President Trump is set to address police and lawmakers about MS-13 on Long Island.
The president will speak at Suffolk County Community College in Brentwood, where two teenagers, 15-year-old Nisa Mickens and 16-year-old Kayla Cuevas, were brutally murdered by gang members in September 2016.
According to the Post, the teenagers' parents are still waiting to find out if they will be able to share their story with the president in person. "We haven't heard anything yet. We're checking our emails," said Micken's father Robert Mickens. "We would love the chance to meet the president. it would be an honour. It would be almost a slap in the face if he doesn't offer a handshake or something."
Cuevas' mother, Evelyn Rodriguez added: "We're still waiting. I would really appreciate it. I would thank him for taking the time to come down to Brentwood and discussing what's going on in our community and acknowledging that we have a problem."
Long Island has been plagued with a recent spree of murders by members of MS-13. Trump is expected to thank police for their efforts to combat the gang, which authorities say is responsible for 17 murders since the beginning of 2016.