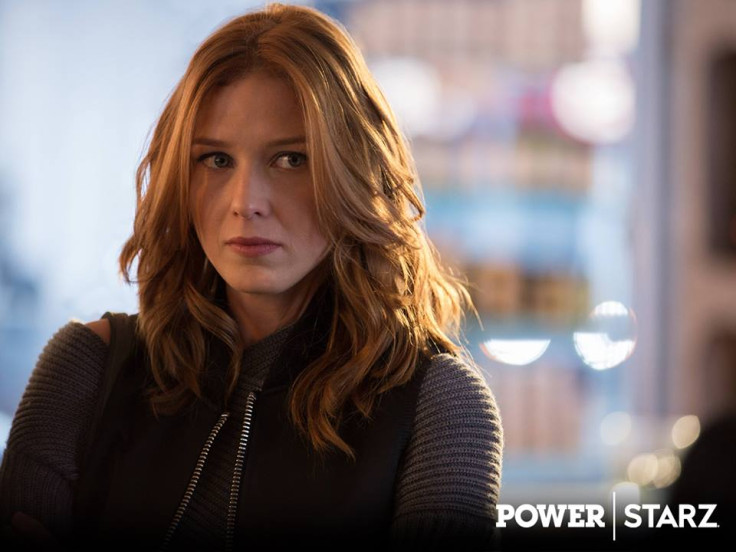 Power season 3 delivered one of the most insane plot twists with episode 5 titled Help Me. The consequences of the episode would not only change the story line for both Ghost and Tommy, but it might bring more trouble for Kanan (50 Cent).
Warning: Spoilers ahead
Disappointed by Tommy's continuous inaction against James, Holly decides to take matters into her own hand and hires the Jamaicans to kill her nemesis in order to save her and Tommy from Lobos. Meanwhile after getting some inputs from Julio, Tommy assumes that Ghost has saved him from the Koreans.
He tells the same to his beloved only to get the shocking news that she has already hired goons to kill his friend cum brother. "You weren't going to do anything, so I did it for you!" she tells unapologetically. Their fight escalates to physical level after Holly ridiculed Tommy by saying "Now that Ghost is dead, you don't exist!"
In a sudden reaction, he chocked the love of his life to death. Ghost survives the Jamaican's deadly plot to kill him and visits Tommy only to find Holly's dead body. He immediately swung into action and buries her body. This tragic end led to a new beginning to the never-ending friendship between James and Tommy.
According to show creator Courtney Kemp, the shocking twist from episode 5 was "inevitable" for the crime drama. She also called the complicated relationship between Ghost, Tommy and Holly a 'love triangle'.
"Then there's basic thing that the Holly, Ghost, Tommy thing was a love triangle, and it had to play out along the lines of a love triangle, which is that you can't as Holly said to Tommy last season, "you can't have me and Ghost." So, we've already stated it, so when Tommy's like "I've got to warn Ghost about the hit by the Jamaicans" that Holly's put out on him and when he won't pull the trigger himself to kill Ghost as Lobos is demanding, it's inevitable what happened to Holly tonight," she told Deadline.
In a separate interview with TV Line, Lucy Walters who plays the unlucky Holly, said that her character needed to die. "That's the best, when they're like, 'Holly needs to die. Honestly, I feel like it's a gift. There are so many roles for women that are described as 'sexy' and 'pretty' and 'nice,' and there's all this pressure to be liked... There's been something paradoxically liberating in this, where it's like, 'Oh, I thought she was supposed to be the hot bombshell cocktail girl, but she's actually not. She's actually this. And knowing that, 'Oh, they're going to hate me no matter what, so I can lean into that and I can be ugly.'"
The upcoming episode will be an interesting watch considering Ghost has regained his strength with Tommy's return and this might spell doom for Kanan who is vowing to destroy the former drug lord and his empire. Power season 3 airs every Sunday at 9pm ET on Starz.