The only surviving sister of Nigeria's President Muhammadu Buhari is calling on Nigerians to pray for their leader, who is currently in the UK for medical treatment. Rakiya Adamu made the appeal during an interview with News Agency of Nigeria (NAN), in which she discouraged people from spreading rumours about Buhari's health.
The 74-year-old head of state, who was supposed to resume office on 6 February, prolonged his stay in London to complete medical tests recommended by doctors.
The move fanned further rumours about his deteriorating health and is likely to erode confidence in his administration.
"I just returned from the lesser Hajj and even while in Saudi Arabia, I was communicating with him daily," the president's sister, known as Amadodo, said. She added that Buahri, as a human being, was bound to fall ill or even die "at any time his Creator wishes''.
"We were 28 from our mother, late Hajiya Zulaihatu, who died in 1992, but Buhari was her last born," she continued.
Adamu's remarks came as latest reports suggested Buhari could return to Nigeria on Saturday ( 11 February) with a source telling the Leadership newspaper all was set for the leader's return.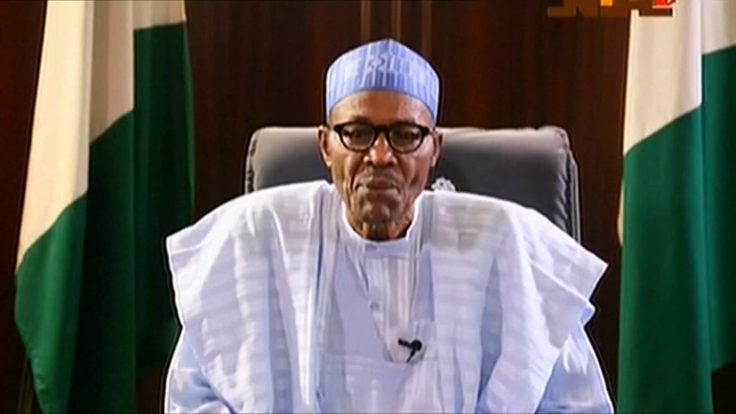 The Nigerian presidency has released several statements dismissing allegations Buhari was dead. Claims emerged earlier in January after Buhari announced he would take a 10-day-long vacation to relax and undergo a medical checkup in the UK.
Shortly after, fake versions of news websites Metro UK and the Huffington Post – both domains were registered in Arizona, US, and are owned by the same company – reported respectively that Buhari had died and "was caught committing suicide".
The presidency also released pictures of Buhari "relaxing" in the UK. However, some alleged the pictures had been Photoshopped, with some calling on Buhari to personally dismiss the death claims.
Some have criticised the leader for going on vacation just days after the army mistakenly killed dozens of refugees and aid workers in an airstrike supposed to target Boko Haram militants.
People have drawn similarities between Buhari's medical leave and that of former president UmaruYar'Adua, who was admitted to a hospital in Saudi Arabia in 2009. The country experienced a a vacuum power filled only when the senate approved a "Doctrine of Necessity" to allow the then vice-president Goodluck Jonathan to be sworn in.
---
Nigeria up close: Check out our Flipboard magazine
---