The contested leader of Nigeria-based terror group Boko Haram is believed to have claimed responsibility for twin suicide bombings that killed at least four people in the country's northeast. The suicide bombings occurred at the Maiduguri university, in the restive Borno state, on 16 January.
"The bomb that happened this morning, it's my people. Don't deceive people that it's a mosque, how would you build a mosque and do ungodly things in it," a man thought to be Abubakar Shekau is heard saying in an audio clip released a few hours after the attack, according to the Daily Post website.
In the clip posted on YouTube, Shekau also denied claims that the army had killed militants in their stronghold in the Sambisa forest, in Borno.
"We are angry with Nigeria. You didn't kill anyone in Sambisa. We are praying that we don't change; Koran is our teacher; this is the message we are sending to you," Shekau continued.
In December, the army claimed it had stormed Boko Haram's last known stronghold in Sambisa.
Following the army's claim, President Muhammadu Buhari said the terrorists were "on the run, and no longer have a place to hide." He added that the recapture of the so-called "Camp Zero" in Sambisa marked the "final crushing of Boko Haram terrorists in their last enclave".
Shekau had already dismissed the claims.
In 2016, Boko Haram's ally, the Islamic State (Isis) terror group, replaced Shekau with Abu Musab al-Barnawi, former Boko Haram spokesperson.
Shekau, however, denied he had been replaced and claimed Barnawi was staging a coup against him. He also accused Barnawi of being an infidel who condoned living in a non-Islamic society without waging jihad.
Following the new appointment, analysts warned the group had split into two factions, one loyal to Shekau and the other to Barnawi.
A splinter of the group, the Vanguard for the Protection of Muslims in Black Lands (Ansaru), led by Mamman Nur, is sometimes considered as another faction.
The splinter group also operates in north-eastern Nigeria but, unlike Boko Haram, does not attack Muslim civilians or force women and children to carry out suicide bombing missions.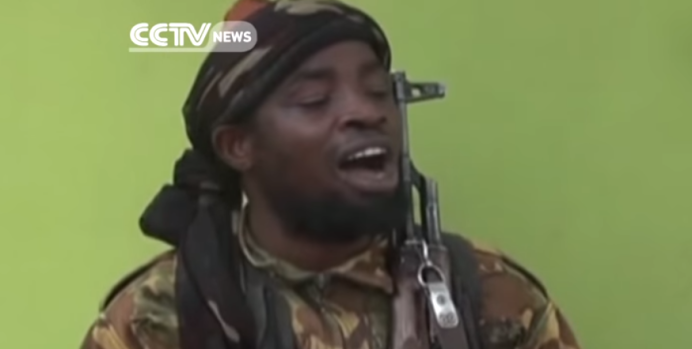 Is the fight against Boko Haram over?
Boko Haram used to control territories the size of Belgium.
However, Nigeria's ongoing military operation, LafiyaDole, and a regional offensive – consisting of 8,700 troops from Nigeria, Niger, Chad, Cameroon and Benin – have scored some success, with soldiers recapturing key territories and releasing thousands of civilians held captive by the group.
Security analysts have pointed out that declaring a victory over the group is premature, given that BokoHaram is still able to carry out attacks and recruit people.
Experts also warned that underlying issues such as disenfranchisement, poverty and strong links with Islamic State(Isis/Daesh) would continue to pose major threats to stability in the region.
---
Nigeria up close: Check out our Flipboard magazine
---
Who are Nigeria's Boko Haram terrorists?
Boko Haram, which has renamed itself Iswap, fights against Western influence in Nigeria and aims to impose its version of Sharia law throughout occupied territories.
The group launches attacks in Nigeria and neighbouring countries in a bid to take control of more territory. Three Nigerian states − Adamawa, Borno and Yobe − have been under a state of emergency since May 2013.
Boko Haram has killed more than 20,000 people since 2009 and was deemed the world's deadliest terror group, surpassing Islamic State in November 2015. Nigeria has also become the world's third-most terrorised country as a result of the group's violent insurgency.