The British government is reported to have rejected Zimbabwe President Robert Mugabe's choice for the nation's new ambassador in London. Ray Ndhlukula, who currently serves as the deputy chief secretary in Mugabe's office and cabinet, was chosen by Mugabe to replace long-serving Gabriel Machinga, a former education minister, who has already left Britain.
While Mugabe's nomination for Ndhlukula, 56, was allegedly blocked by the British government for undisclosed reasons, sources have hinted the decision may have been taken because the senior civil servant is known to have highly benefited from the president's controversial land grabs.
Western donors – exasperated by the widespread land redistribution programme, and a plethora of allegations of rights abuses, and electoral fraud claims – imposed sanctions on Harare in 2002.
"They have rejected the president's nomination likely because of the farm seizures," News Day reported an unnamed source as saying.
Ndhlukula and the David Connelly farm case
The high-ranking official in Mugabe's government was as recently as 2014 at the centre of a controversial property rights case. After taking over two farms, Mugabe's aid seized the Centenary farm in Matabeleland South province. Ndhlukula forcibly evicted David Connelly, the legal owner and a fig tree farmer, and 75 of his workers and their entourage.
Despite a 2015 Zimbabwean High Court ruling in which Ndhlukula was handed a suspended 90-day jail term on condition he complied with a court order to vacate the property with 14 days, the civil servant remained on the farm in defiance.
Ndhlukula was not sent to jail but judges are considering a contempt of court case brought against the civil servant by Connelly.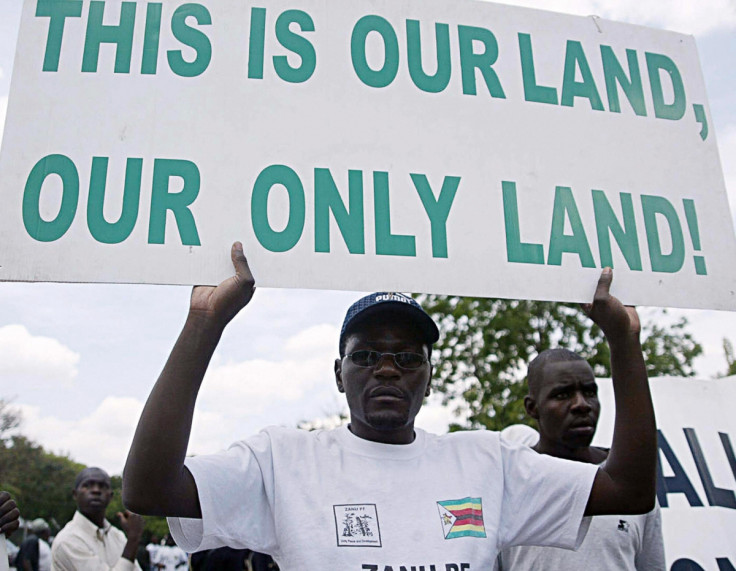 British government declines to comment
A Foreign Office spokesman declined to confirm or deny whether the British government had blocked Ndhlukula, saying: "We do not comment on individual diplomatic appointments."
The British Embassy in Harare also refused to comment on the case.
While the Vienna Convention On Diplomatic Relations stipulates countries are allowed to reject ambassadors proposed by other states, the United Kingdom seldom refuses the choice of foreign ambassadors.
The most recent London Diplomatic List shows that the position of Zimbabwean ambassador is vacant.