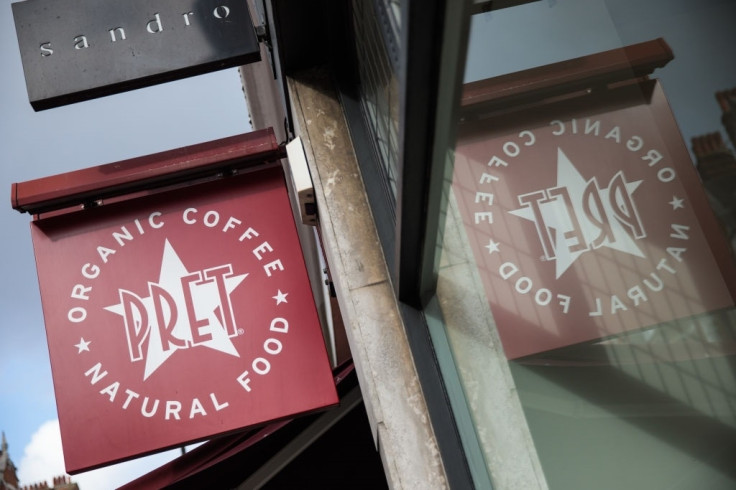 "I am new, kiss me!" That was the message on a badge worn by a member of female staff in a London branch of Pret A Manger on Monday (13 November).
The badge was spotted and shared on Twitter by journalist Bella Mackie who said it was "kind of gross to make new female employees wear this badge".
Cafe chain Pret quickly distanced itself from the badge, which was seen in the Bishopsgate branch. They said on Twitter: "We definitely do not make our Team Members wear badges with these messages on. Our teams can order and personalise their badges but we'll be making sure this does not happen in the future."
Mackie argued that the badge "looked pretty official". The badge drew mixed reaction. Buzzfeed's Lisa Tozzi said: "Ugh. That is horrible," while Pat McClay said: "It's not just gross. It's totally unacceptable - doesn't matter the gender."
One person added that it was "establishing a hostile workplace" and other sentiments included "out of order," "that's really inappropriate," and "are they mad?"
But not everyone was offended. Consultant Adrian Berry said: "If she chose to wear it then why are you so offended?" and musician Austin Ato agreed: "If the employee customised it themselves then no problem, surely."
Andrea Wareham, people director at Pret A Manger, later said: ""We do not ask our employees to wear badges with this message. Our teams can personalise their own name badges; on this occasion, the badge has been used inappropriately. We have already taken action and will be ensuring that only names are used on badges going forward."
The next morning, blogger Beverley Reinemann shared a photo of a "tongue in cheek" Pret napkin seen at Leeds station that she argued got the tone wrong.
It read: "This napkin is 100% recyclable, but if Pret staff get all serviette-ish and hand you a huge bunch of napkins (which you don't need or want), please give them the evil eye. Waste not, want not."
Reinemann said: "I will not be giving any of your staff 'the evil eye' because, newsflash, people who work in hospitality deserve as much respect as anyone else."
Faced with the argument that it was just tongue in cheek, Reinemann, who has worked in hospitality herself, said the "tone doesn't sit right with me".
Representing Pret, Wareham said: "The message on our napkins is simply intended to be tongue-in-cheek and a fun way of reminding customers that the responsibility lies with all of us to use napkins sensibly. Of course, this is not a request for our customers to be rude to our teams, who deserve to be respected for their amazing customer service each and every day."