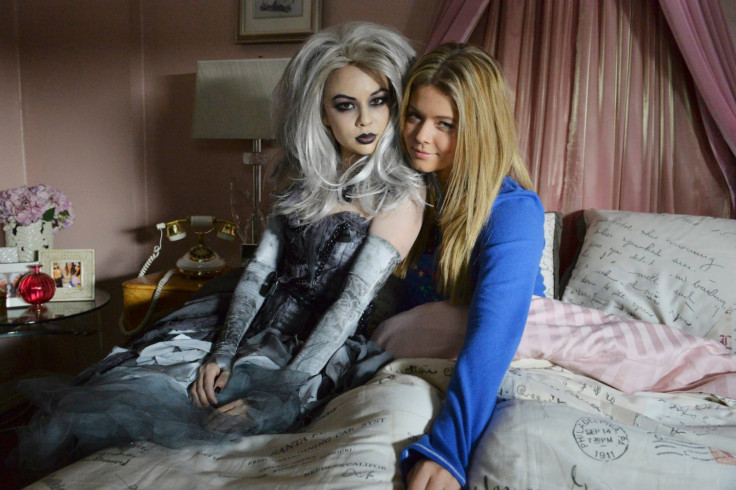 Pretty Little Liars will air its Christmas special episode on Tuesday, 9 December where fans will get to see Mona returning as a ghost and create problems for Alison, during the holiday special episode.
The episode is titled How the 'A' Stole Christmas and promises to turn liars Aria, Emily, Hanna and Spencer's life upside down by bringing in some shocking twists.
For now, it appears Alison is most vulnerable as she will be hunted by Mona's ghost during Christmas.
"You will definitely see [Ali] scared in this episode, and I love it," Marlene King told ET Online.
The show's producer also teased that the Mona-Ali showdown will be explosive.
"I think this is the most that we've ever seen Janel Parrish and Sasha [Pieterse] together on screen. They have such a great dynamic and they're really the two villains facing off. It's explosive when we see them together, and Mona needs to scare Ali if she's ever going to make a difference in her life. She's got that goal when she starts out, and she succeeds."
The official promo for the upcoming special episode also showed glimpses of the dreaded 'A' lurking around the Christmas Ball which gives a strong hint that all is not well in Rosewood and that the secret killer will strike again at the pretty liars to make their life hell.
Meanwhile, the identity if 'A' is still a huge mystery, the show's producer has revealed that only one fan has solved the Who is 'A' mystery.
"Both my assistant and I saw it online — I won't even say where — but there was someone who had it completely right, and I think I saved it. If I have it, and once that revelation is revealed, I will call that person. It was shockingly correct."
The guessing game is still going on and fans are wondering whether A will be revealed when PLL returns with How the 'A' Stole Christmas.
Pretty Little Liars season 5 airs on ABC Family.