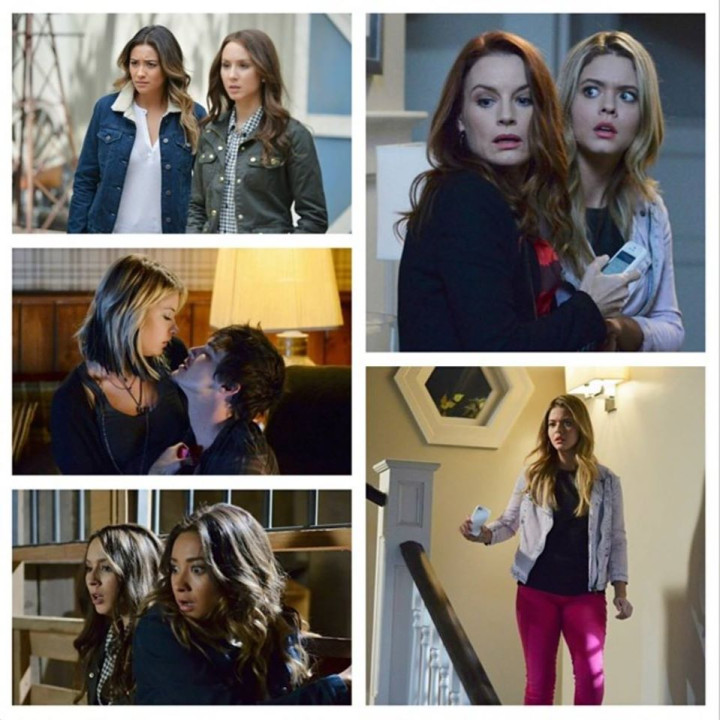 Pretty Little Liars Season 5 is getting darker with each episode aired and the situation of the liars is getting worse.
However, Alison's actions may put her under scrutiny by her friends Aria, Spencer, Hanna and Emily. The teaser trailer of episode 10 'A Dark Ali' suggests that with her dubious actions, Ali may put an innocent man behind bars.
The official synopsis of Episode 10 via Wetpaint reads:
"Ali's games may have pushed her friends too far when an innocent man's life is put in the balance. The pressure is on for Alison to identify the man police have in custody for her kidnapping, but the Liars know if she does it would be sending an innocent man to prison and possibly walking right into an 'A' trap."
Meanwhile, Emily may try to convince Ali not to fall in A's trap and take the wrong decision.
A, who has been the main tormentor for the pretty liars, is back at Rosewood and continues to make the liars' lives miserable every single day.
ABC family's teen mystery thriller is airing its fifth season, but the identity of 'A' still remains a mystery while fans and the show cast keep speculating about the possibilities.
Brendan Robinson, who plays Lucas on PLL, speculates that Spencer's older sister, Melissa Hastings may be the real face behind the hooded and masked A.
"I think that Melissa is definitely a strong possibility," Robinson told Alloy Entertainment via Latin Times. He also said that he believes someone from the Hastings family is the main culprit and the master behind the troubled lives of the Liars.
Pretty Little Liars Season 5 airs on ABC Family on Tuesday night.