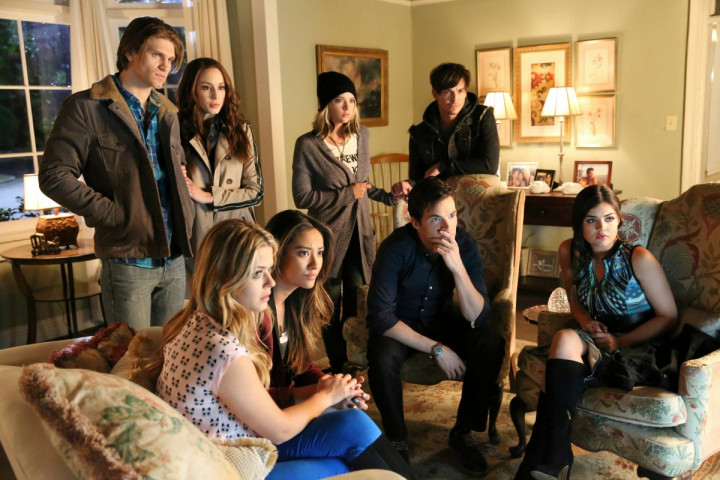 Pretty Little Liars season 5, episode 11 – No One Here Can Love or Understand Me – airs on Tuesday night and will focus mostly on Caleb and his drinking problem.
ABC Family's thriller series is just one episode away from its summer finale and the secrets appear to get deeper with each episode.
In the upcoming episode Melissa Hastings will reveal the big secrets about the night Alison went missing.
The upcoming episode may finally answer all the questions on Ali's disappearance and can bring a big surprise, Entertainment Weekly reported.
"This is going to permanently and definitively answer a question about what happened the night Ali disappeared, the first night that started everything," show producer Joseph Dougherty told the website.
The official synopsis of episode 11 via CelebDirtyLaundry reads:
"Melissa finally tells Spencer what she knows regarding the night Ali disappeared. But what is Spencer supposed to do with the knowledge? Knowing something is off about Alison's story, Emily is on the hunt for answers on her own. She enlists Ezra's help in finding out more about Cyrus and his past connection to Alison."
The sneak peek of the penultimate episode of Pretty Little Liars hints at Emily and Paige may rekindle their relationship and Celeb continues to drink as he finds it difficult to sleep.
A lot more will happen when Pretty Little Liars season 5 episode 11 No One Here Can Love or Understand Me airs this Tuesday on ABC Family.
Click here to watch the episode live stream online.