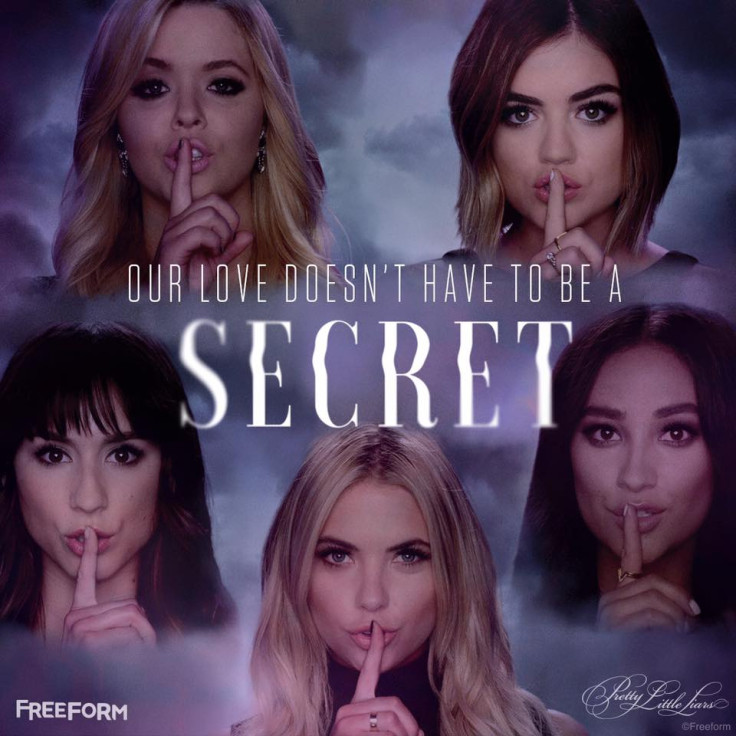 Get ready for some major shocking revelations in Pretty Little Liars season 6 finale. Show creator Marlene King had previously teased about introducing the twin theory. But one of her recent tweets has hinted at a major twist in the show that will change Alison's life forever.
While answering a fan's query, King hinted at a huge twist in Ali's life and even asked fans to wait to see how the plot change will affect Emily and Ali's romantic chemistry. "There is a huge twist in Ali's storyline that will change her forever," she teased.
Check her tweets about the upcoming finale below.
The show creator has a history of using her social media account to offer tiny bit of hints about A, the previous antagonist of the show. In the mid-season finale, Charlotte was revealed as the real tormentor of the liars Aria, Hanna, Spencer and Emily.
After the murder of Charlotte post a five-year leap, Uber A took central stage and started threatening the girls. But the finale of PLL season 6 will finally reveal the face of the tormentor and speculations are high that the twin is from the DiLaurentis family.
In the best-selling novel written by Sara Shephard, Courtney, Ali's twin sister, was the real villain. But it appears Mrs Jessica Dilurentis or her twin has surfaced in the promo of the finale titled Hush, Hush, Sweet Liar. The synopsis also hints at an unexpected meeting between Alison and her strange visitor.