Prime Minister David Cameron: People of Somerset Have Faced a Tough Time
David Cameron: There are lessons to be learned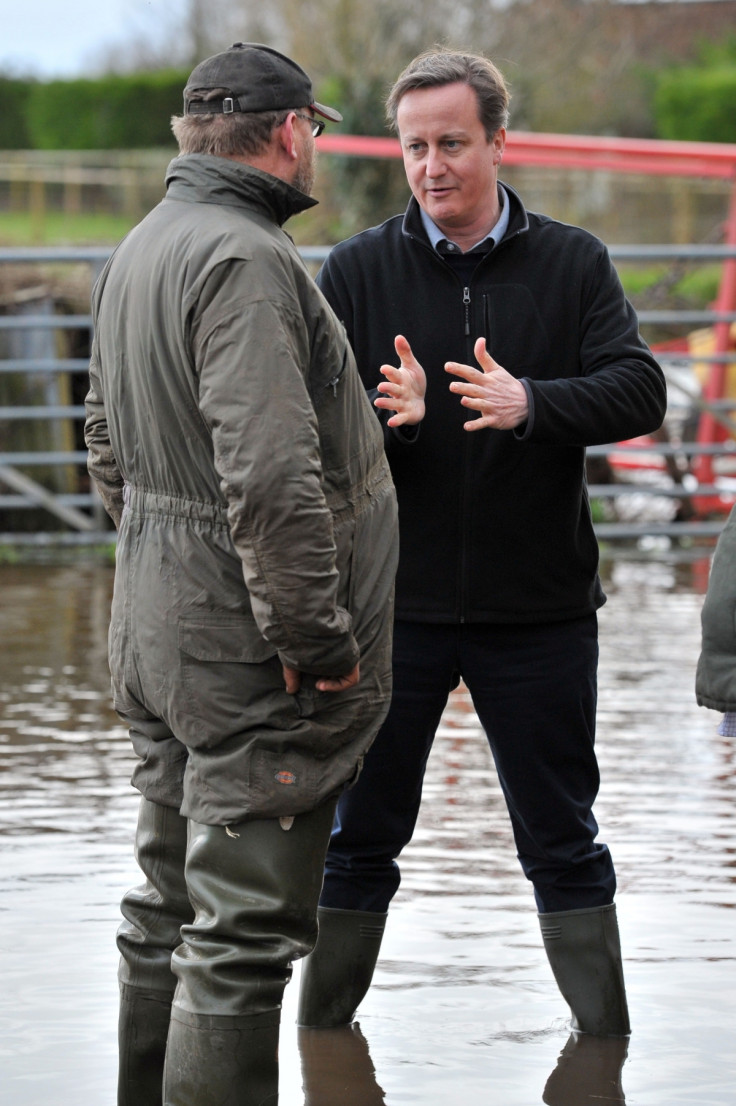 David Cameron has told residents of flood-hit Somerset that mistakes were made in the past which have contributed to the crisis in the region.
Reacting to the widespread critcism of the Government's response to the ongoing weather crisis, the Prime Minister said it was "wrong" to stop dredging in the Levels inthe 1990's. adding: " We need to get dredging again."
Wearing wellington boots, he waded in knee high water around Tony Davy's farm in Fordgate and met fire service workers who were pumping water from the property.
The Prime Minister described the scene at the farm as "biblical".
"Clearly people here faced a tough time and continue to face a tough time and that's why we've got to do everything we can to help.
"Everything that can be done, will be done and I'll make sure that happens. There are always lessons to learn and I'll make sure they are learned.
"I've said that when the water-levels are down and it's safe to dredge, to make sure that these rivers and these ditches can carry a better capacity of water."
He also claimed that an extra £130m pledged by the Government would make a significant difference and that dredging would begin as soon as flood waters recede.
The Prime Minister then visited evacuated residents at a private meeting in nearby Bridgwater.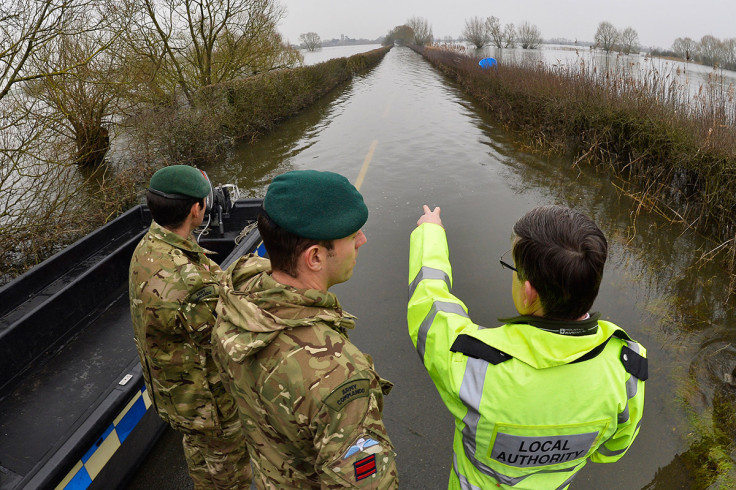 Royal Marines were earlier drafted in to help people in Moorlands to safety after flood defences broke on Thursday night.
Some homes have been left stranded by the flooding, and many residents have fallen prey to burglars.
Cameron's followed that of Environment Agency chairman Lord Smith, who became a target for anger after he insisted he was very proud of the body's work.
Meanwhile, England's southern coastline looks likely to suffer more flooding as forecasters warn of large waves and strong winds over the coming weekend.
Devon and Dorset coasts have already suffered major damage after being pummelled by the week's storms.
© Copyright IBTimes 2023. All rights reserved.