Prince Andrew will speak publicly during a televised interview, addressing allegations that he abused an underage girl introduced to him by his friend, Jeffrey Epstein.
Virginia Roberts claims she was forced to have sex with the royal when she was 17-years-old, on three occasions in London, New York and the Virgin Islands in 2001, and was used as a sex-slave by convicted paedophile Epstein.
The Duke of York will face TV cameras as he hosts his annual British business reception at the World Economic Forum in Davos, Switzerland, on Thursday (22 January).
The event is normally off-limits to the media, but the Prince will use the occasion to deny the allegations levelled against him.
He will be addressing 300 heads of industry at the five-star Belvedere Hotel in Davos, but, according to The Mail on Sunday, the Prince recognises the Epstein affair will be 'the elephant in the room' and must be addressed.
"This will hopefully be a chance for Prince Andrew to draw a line under the Epstein business and move on," a friend commented. "He accepts that his judgment has been questioned in the coverage surrounding the lawsuits and he wants to do two things in the speech.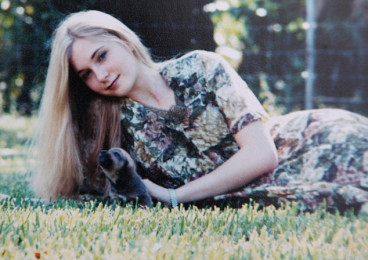 "First he will reiterate the denial which has already gone out from Buckingham Palace. He wants to put this behind him and he realises that if he didn't address the allegations, then his message about entrepreneurship might get lost.
"He also wants to put into context the work he's been carrying out in the last year, which is promoting entrepreneurship in this country."
The Prince will respond to critics who have questioned his unofficial role on behalf of British business, after he was forced to step down as 'special envoy' four years ago because of his association with Epstein.
Home Office Minister Norman Baker said the 'unofficial' overseas visits could damage British interests. "When MPs go abroad, or Ministers, or indeed the Queen, we know exactly what role they are undertaking. We don't know with Andrew," hes aid adding that some of the Prince's connections are "not [what] someone representing Britain ought to be having."
Meanwhile, one of the Prince's closest friends, Dragon's Den star and entrepreneur Peter Jones, spoke in support of Andrew, describing him as an 'unsung hero' for his work for British business.
"I think he has fairly broad shoulders, but it must hurt personally that he doesn't get the recognition he deserves. He knows how much work he does and I think he'd want to shout from the rooftops, but he's not a publicist," explained Jones.
"You're almost doomed before you start with any level of accusation, but the work he does is incredibly important to this country. We forget sometimes that everyone is innocent until proven guilty."
The reception will give three young entrepreneurs who were finalists in a Pitch@Palace competition the chance to speak to the assembled tycoons. Another of the Prince's pet projects, iDEA, supports 14 to 25-year-olds in developing digital business ventures.
A Palace spokesman said Andrew would be at Davos to "remind the audience of the strength and dynamism of UK entrepreneurship".
Buckingham Palace has previously issued strong denials on the Prince's behalf, but this will be the first time he has spoken out personally.
It's also the first incidence of a senior Royal discussing intimate details of their private lives since Princess Diana's Panorama interview with Martin Bashir in 1995.