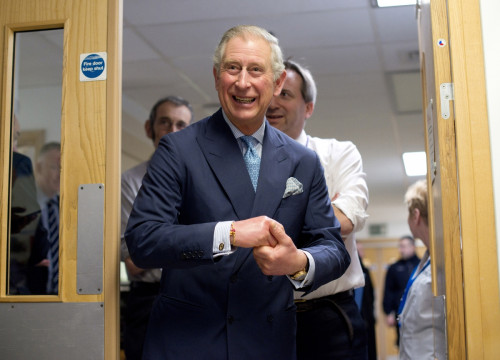 Prince Charles visited the Kings College Hospital in South London where he could not resist revealing a secret related to his and his wife's birth.
The Prince of Wales said that the same medical staff delivered both him and his wife Camilla, the Duchess of Cornwall.
"My darling wife was born here but, amazingly, we had the same gynaecologist and the same nurse," said the 65-year-old Prince who was born at Buckingham Palace in 1948.
The Duchess of Cornwall was born at Kings Hospital and is one of the post-war baby boomers, according to Clarence House. Camilla, who accompanied her husband during the hospital visit, was given a teddy bear wearing a T-shirt printed with the words "I'm a King's baby" as a cute reminder of her birth.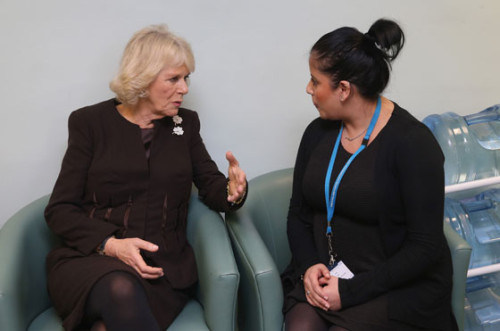 Their Royal Highnesses visited the hospital to highlight the high standard of nursing training and learn about the hospital's volunteer programme.
Besides carrying out separate engagements during their visit, the royal couple toured the hospital's neonatal intensive care unit, a ward treating elderly patients with dementia and had tea with some of the pensioners.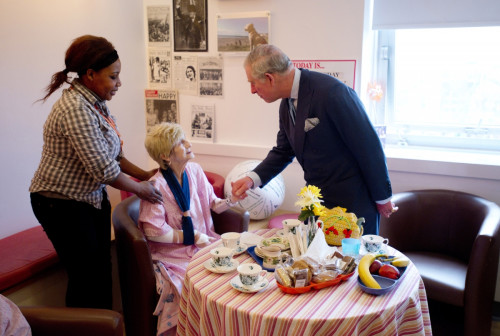 The Duchess, who is a long-term supporter of rape victims, visited a sexual assault referral centre and took a particular interest in the premature babies, some of them still in their incubators. The hospital staff said that Camilla was overwhelmed to see twins as she is a grandmother of twin boys.
"I was feeding one of our premature twins and she (Camilla) said her daughter had had identical twins too. But she said 'Thank goodness my grandsons were not born prematurely - they were six and a half pounds'," Nurse Ruth said.
"She asked after the twins, who were born at 32 weeks that I'm looking after and was really pleased that they were doing well."
Camilla turns a granny
The Duchess appeared to have taken her granny avatar as she saw babies at the hospital. She was taken by a five-month-old boy named Jessie, who she made laugh and gurgle as she pulled faces.
"Camilla was fantastic. She had Jessie in fits of giggles and was so good with him, pulling funny faces to make him laugh," the boy's mother said.
"She's a gran (grandmother) herself so she's obviously good with babies.It was great to meet Camilla and, after all the excitement, Jessie went straight to sleep," she added.