There is "no reason to believe" that Prince's death at the age of 57 was suicide, police have said following a post-mortem examination. Carver County Sheriff Jim Olson confirmed there was no sign of trauma on the singer's body, suggesting he had died alone.
A post-mortem examination was completed earlier on Friday (23 April), where information about Prince's "medical and social history" was gathered, the Midwest Medical Examiner's Office said.
"There were no obvious signs of trauma on the body at all. We have no reason to believe at this point that this was a suicide," said Sheriff Olson. When asked whether there was any indication of foul play, Sheriff Olson declined to answer stating: "We have no reason to believe at this time it was a suicide, the rest of it is under investigation."
He also refused to comment on reports the star had been taking a powerful painkiller before his death.
Prince, 57, was found "unresponsive" in a lift on his Paisley Park estate on Minneapolis, Minnesota on Thursday 21 April. He was pronounced dead at 10.07am. Celebrity news website TMZ reported that the artist had suffered the consequences of an earlier overdose of narcotic painkillers called Percocet. The Purple Rain singer was reportedly taking the drug for a hip problem after having corrective surgery around six years ago. He was briefly hospitalised and given a so-called "save shot" when his jet made an emergency landing in Atlanta, Georgia, on 15 April, six days before his death.
Doctors recommended he stay in hospital for 24 hours however, Prince reportedly checked himself out in just three hours, apparently because the hospital couldn't meet his demand for a private room. When he left he "was not doing well", a source told TMZ. At the time his publicist reassured worried fans that the star, who had cancelled two shows because of ill health in the run-up to his death, had been suffering severe flu-related symptoms and was recovering in his home after receiving treatment.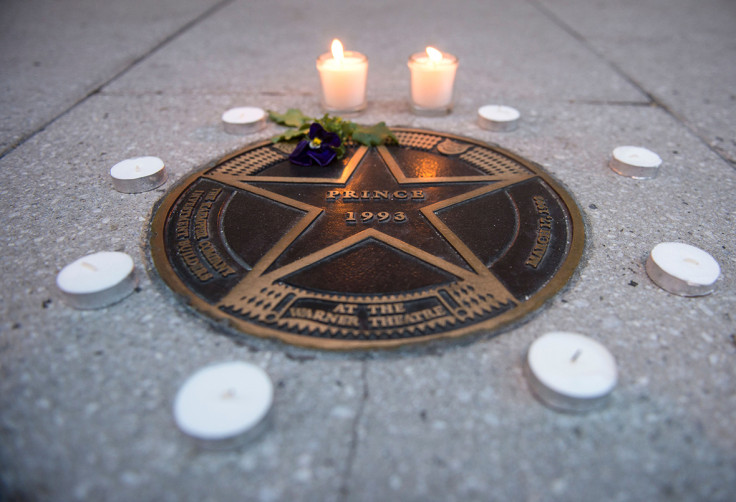 Addressing his fans at what would be his last public appearance he urged them to save their prayers. The artist was the star attraction at a dance party in Minnesota on 16 April where he arrived to show off his new guitar and piano. Following speculation about his health, he was said to be keen for people to have 'living proof' that he is still alive. He told the crowd: "Wait a few days before you waste any prayers."
Prince's body has now been released to his family however complete results from the post-mortem could take several weeks, while the incident remains under investigation. Meanwhile, the music world has been paying tribute to the creative icon as the world comes to terms with his sudden passing.