Prince Edward has commented on the Duke of Edinburgh's decision to retire from public duty at the age of 95.
It was announced on (Thursday 4 May) that Prince Philip is to stand down from royal duties for good.
The Earl of Wessex insisted that while other royal family members will take on his roles, Prince Philip will not be "disappearing into the background".
Commenting on his father's decision Prince Edward added: "It was a surprise, but not really a surprise."
"Although having for many years said it is a job from which you can't retire, he's just proved that it might be possible to retire, which is quite good for the rest of us. But at the end of the day you still have to do what is sensible and practical and as we all know from my father, he's extremely sensible and extremely practical.
"He's taken that decision and we respect that but we are not going to see him disappearing into the background."
According to a place spokesperson, the Duke's decision to retire was supported by the Queen who "will continue to carry out a full programme of official engagements".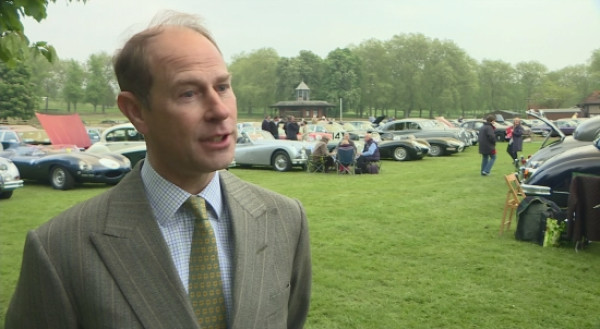 Asked if other members of the royal family will now step in to support the Queen as she continues her royal engagements Prince Edward explained: "It is always a team effort and that's we do, and the show goes on.
"If an actor retires from a show, guess what? The show goes on and everybody shuffles around and we all fill in the spaces and keep it all going. That's what we will do... We support each other."
Earlier, in the absence of Prince Philip, the Queen was accompanied by Prince William as she welcomed Myanmar's de facto leader Aung San Suu Kyi to the UK.
Prince Edward added that the Duke's influence on the public has been profound and he will always be remembered for his unmistakable presence.
"The great thing about my father is that nobody's ever forgotten meeting him. So they've all got their stories and wherever he's been, wherever in the world, people still remember him and will continue to remember him and you can't get a better accolade than that."
While the Duke of Edinburgh, who turns 96 in June, will retire from royal duties in the autumn he will continue to attend scheduled engagements and will maintain his association with some 780 organisations of which he is patron, though will no longer attend engagements.