Prince George is set to celebrate his first birthday and rumours about what the event will entail have begun to emerge.
The party
It is believed Kate Middleton and Prince William are planning to have a low-key private party for George. Royal biographer Marcia Moody told Now magazine that, in keeping with the Christening, the Duke and Duchess of Cambridge will be planning a "tea party with lots of cake" hosted in Kensington Palace.
However, the party could also take place in Windsor Castle, where George and Kate have been hosting a number of play dates recently. According to Vanity Fair, she been using the castle while the Queen is not there, inviting fellow mum and George's godmother Emilia Jardine-Paterson over.
A source explained: "Kate can't take George to public playdates for fear they will get photographed. She entertains a lot at Kensington Palace, but the Queen is also happy for her family to use Windsor when she's not in residence."
Gifts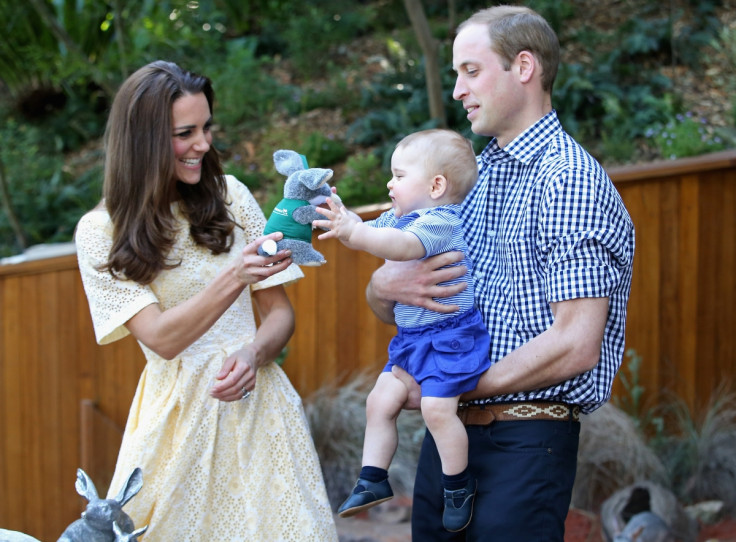 According to Now, Kate and William are hoping for personalised presents, rather than expensive gifts: "I'm sure he'll receive some traditional luxury children's items ‒ a rocking horse or a silver tooth-fairy box. But William and Kate would favour personal items, like a scrapbook of his first year, with hospital tags and a lock of hair," Moody said.
Victoria Murphy, royal reporter for The Daily Mirror, added that as George has two nurseries, he will need lots of toys to fill them, adding that he is particularly fond of stuffed toys: "In Australia, Kate mentioned he was obsessed with wombats after receiving a cuddly toy and how he liked to watch the boats.
"However, as they did for their wedding, Wills and Kate have encouraged people to give donations to charity instead."
The cake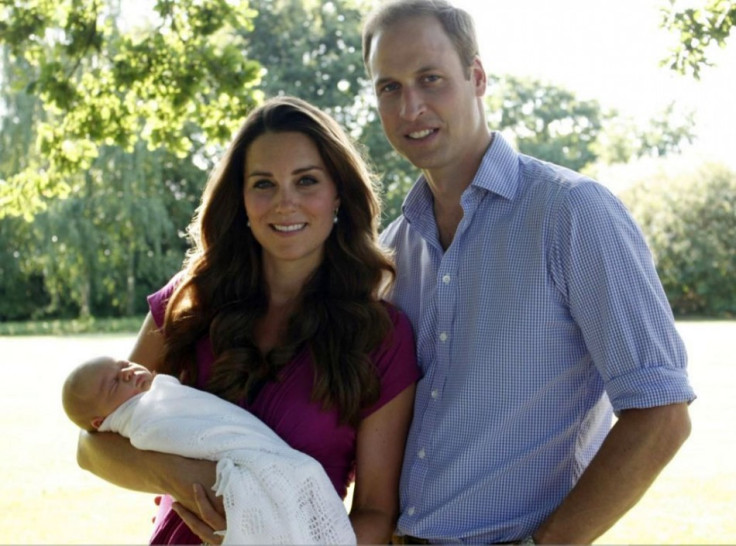 James Middleton, Kate's brother, runs the cake company Nice Cakes, so it is expected that he will provide some of the sweet treats for George's party. Carol Middleton is also known to be a keen baker so is also likely to be involved in the cake preparations.
At George's christening, Kate and William served the top tier from their wedding cake, made by Fiona Cairns.
Official celebrations
Official family photographs are expected to be released on George's first birthday, despite none being released of William when he turned one.
The Royal Mint has announced it is releasing a commemorative sterling silver £5 coin – the first time new UK coins have been produced to mark the first birthday of a member of the royal family. Kate and William, along with the Queen, approved the coin.
Shane Bissett, director of Commemorative Coin and Bullion, said: "As Prince George of Cambridge reaches the significant milestone of turning one year old, we felt there could be no more fitting design to mark the first birthday of our future king than the Royal Arms ‒ the arms of the monarch, minted in honour of the future heir to the throne."