Prince George and Princess Charlotte take Canada Day One: the unofficial royal diary
The unofficial thoughts of the junior prince and princess as they embark on their first Royal tour together with their family.
The news of Kate Middleton and Prince William's arrival at the Helicopter Squadron airfield in Victoria, Canada is making waves across the world as people rush to get glimpse of the Duchess' royal blue Jenny Packham dress embellished with matching Locke & Co hat, the rest of us simply want to get a glimpse of the newest Royals in the club, Prince George and Princess Charlotte.
The third official appearance for Princess Charlotte and the first royal tour together with George, the Cambridge's visit to Canada will one that will be watched around the world.
IBTimes UK imagines the reportage that would come from the siblings if they could write a royal diary.
Prince George's Diary
24 September
11am BST: Today is so exciting, mummy and daddy have told us we are going on an adventure to a place called 'Cannda', i think that's how you say it, it is full of bears and snow and trees and I am so looking forward to go there. Granny said she has been there before and thinks Charlotte and I will have lots of fun.
My nanny packed up all of my favourite clothes as well as some new ones that I can't wait to wear but she put my blue jumper and shorts on to go the the airplane.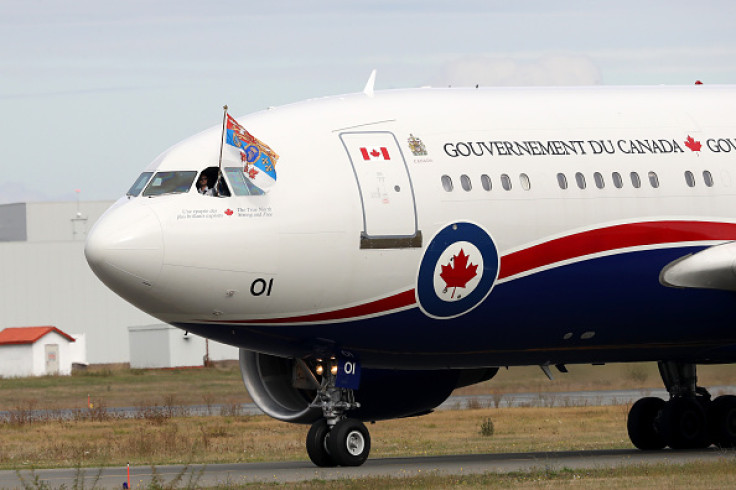 2.30pm BST: We are on a brand new plane, it has leaves on it that match the sparkly brooch that Mummy is wearing. Mummy says its called a maple leaf and that people from 'Cannda' really like them. Granny gave her the special leaf to wear on the trip and she wore it to Cannda too.
We have so many people on the plane with us, mummy says they are all her friends to help with the holiday, I hope they want to see the bears too.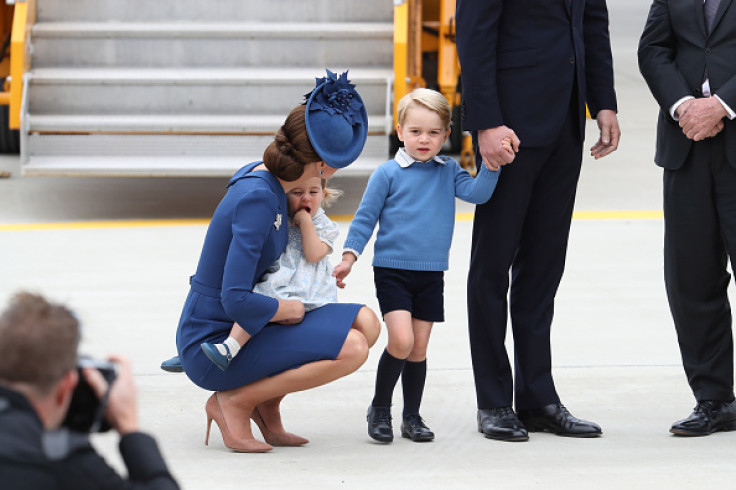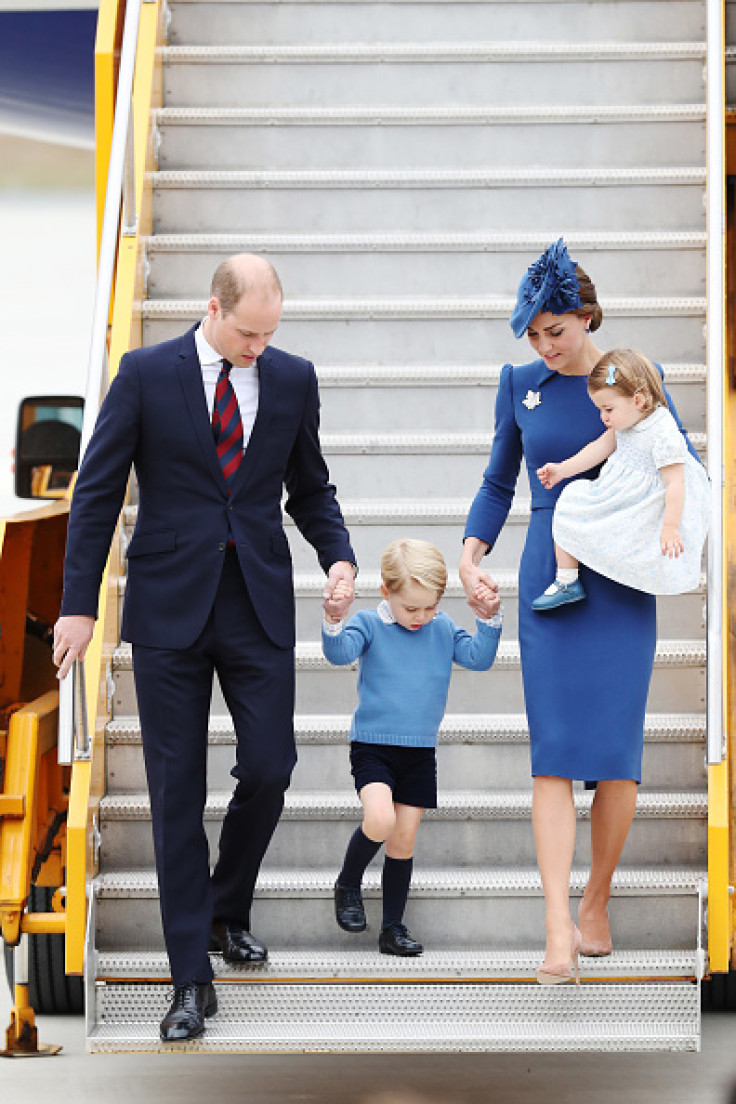 Prince William and Kate Middleton help Prince George descend the stairs as they arrive at Victoria Airport
AFP/Getty
4pm (UTC/GMT -7 hour): We're here! The plane took a long time and my ears popped, so did Charlotte's but I didn't cry as much as she did.
There were no bears at the airport when we got there but a man came and shook my hand and told me his name was Troodow, Daddy says he is a very nice man and will be looking after us while we're here.
He has a funny voice and doesn't sound like Daddy but I think he is a lovely person.
I was allowed to walk down the stairs from the plane which was fun but Daddy made me hold his hand, I didn't need as I'm a big boy now but I didn't want to fall down.
Mummy carried Charlotte because she can't walk yet but I think she might try to walk about while we're on holiday as there is a lot to do.
I think Mummy and Daddy have to go away now and talk to lots of important people, there were lots of them at the airport so they probably have to go and say hello to all of them.
Charlotte and I can go and play now which is much more fun.
© Copyright IBTimes 2023. All rights reserved.