It's a conundrum that has torn the Royal family apart; should Princesses Beatrice and Eugenie be allowed to work as taxpayer-funded royals, much like the Duke and Duchess of Cambridge and Prince Harry? This question has reportedly left the Queen's two sons, Princes Charles and Andrew, at loggerheads.
We reported earlier this week that the Duke of York, 56, wrote a letter to his mother demanding that his daughters – who receive no public funding – should carry out full-time royal duties supported by the Sovereign Grant, aka the people's purse.
It also requested that Beatrice, 28, and Eugenie, 26, be granted better accommodation at Kensington Palace – because they are currently tolerating "small" apartments at St James' Palace. "Oh, the audacity!" some may snivel.
The Queen is said to have been "stunned" by her son's proposition and left it to her private secretary Christopher Geidt to sort out. He subsequently raised the issue with Prince Charles – who immediately rejected the idea.
The future king's unwillingness to wrap his nieces in gold-plated cotton wool has allegedly fuelled a rift between the brothers. Charles – whose two sons enjoy the benefits of working as full-time royals – is plotting to carve out a more "streamlined" monarchy.
Condemned as "selfish" in many people's eyes, Charles isn't afraid of looking like the villain. Let's face it, he's spent the best part of his life as one of the country's least liked people over the Princess Diana dramas. Not even Voldemort has endured such public wrath. As with his other siblings, Princess Anne and Prince Edward, the heir to the throne has experienced a loving, yet often-tempestuous relationship with his brother Andrew over the years.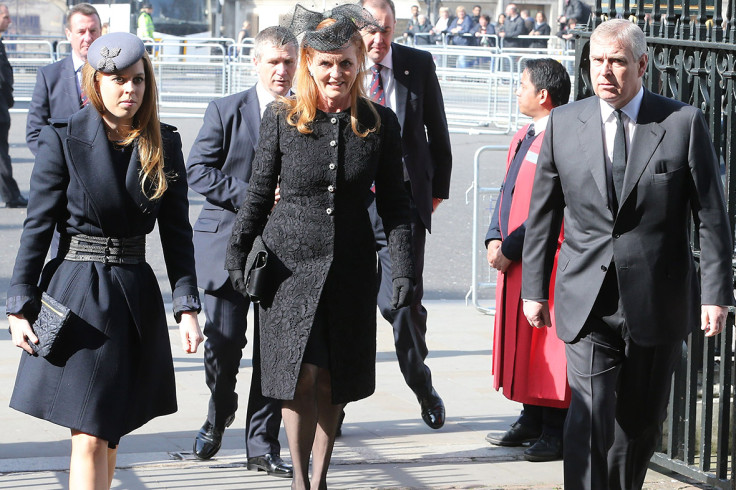 Many stories of a feud have emerged in the past, including Charles' 66<sup>th birthday celebrations in 2015 when he and wife Camilla, Duchess of Cornwall, held a party in the grand dining room at Buckingham Palace with close friends and family. At the other end of the palace, Prince Andrew spent the evening sharing a low-key supper with a friend in his private residence. Relations between the brothers have been strained for some time, and the fact that Charles did not extend Andrew an invitation did not come as a surprise to friends and courtiers.
While Anne and Edward haven't been too vociferous about their royal statuses, and have not demanded royal titles for their children, Andrew has demonstrated an intense desire for more. He has been envious, possibly, of the fiefdom granted to Charles in his endless opportunities as heir – allowing him to finance a parallel "court" and see his two sons Prince William, 34, and Prince Harry, 32, enjoy the freedoms, success and money of being working royals. Andrew simply wants the same for himself and his children. Is that too much to ask, Ma'am?
It might be so; Andrew's future in the British monarchy has been rocked due to a string of personal controversies. The former vice admiral in the Royal Navy has conducted some major slip-ups that have tarnished his role in the Royal family. These include his four-day holiday to Tunisia, paid for by Tarek Kaituni – a convicted Libyan gun smuggler – before visiting Col Gaddafi in Libya, to allegations that a 17-year-old was forced to have sex with him, prompting a crisis at Buckingham Palace in early 2015.
Disregarding that, people will still believe that Charles is selfish in his decision; why won't he allow his dear nieces to enjoy the same privileges as his own sons? The Prince of Wales has been accused of being out for himself in the past, even rumoured to being jealous of his ex-wife Princess Diana's enchanting effect on the press and public.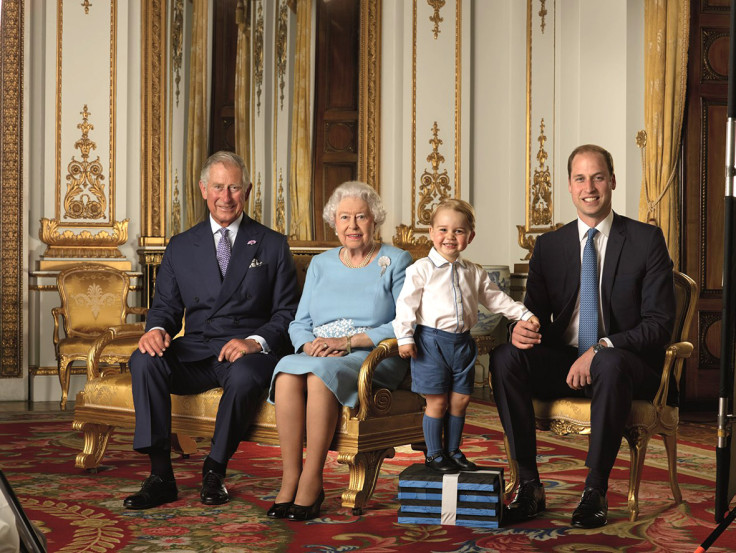 But Charles has a point in seeking to whittle down the monarchy. As the Royal family's popularity continues to dwindle, throwing the public's hard-earned cash at Beatrice and Eugenie is potentially more damaging than Charles releasing a tell-all book about his marriage to Diana. Quite simply, Charles cannot justify putting Beatrice and Eugenie on the payroll. This may be due to logic or fears that his popularity will continue to plummet when he eventually takes the throne.
Royal insider Joe Little told IBTimes UK: "In my opinion, Prince Charles is being realistic, rather than selfish, and looking to secure the future of the monarchy wants a slimmed-down version without perceived 'hangers-on'."
He added: "From Andrew's point of view, his daughters are the only princesses among the Queen's eight grandchildren and as such he feels that they should form part of the working royal family.
"So you could say that this alleged spat is an ongoing conflict of interests," Little continued.
As you may have noticed, the Queen has eschewed the conflict altogether. Is this part of her uber-superior stance on family drama, or is she simply petrified of being disliked?
Little continued: "The Queen has never been great with family confrontations and, rather like her mother, she is good at 'ostriching' – burying her head in the sand until the problem has gone away. If she sides with number one son she upsets number two son, and vice versa."
Will Prince Andrew eventually get his way? Time will tell.