Prince Harry is 'like a brother' says 'Invictus Games' athlete Gabriel George
The paralympic athlete represented Team USA in the Invictus Games in The Hague, Netherlands last year.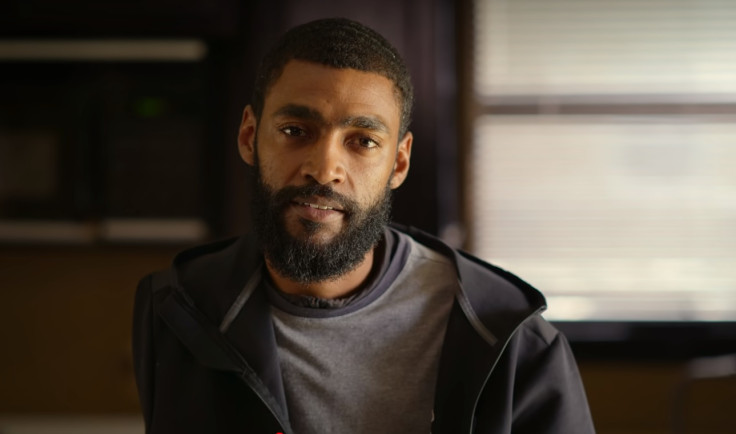 Gabriel "Gabe" George spoke about the newfound friendship he shares with Prince Harry after they met at the Invictus Games in the Hague, Netherlands last year. He said their meeting led to an outdoor excursion in Hawaii where they bonded over their shared experience in the military.
The 37-year-old from Florida is a medically retired Navy Corpsman. He joined the Navy in July 2004 and was deployed to Greece, Israel, Croatia, the Mediterranean, Haifa and Turkey. His second deployment took him to Guantanamo Bay, Cuba.
However, he was involved in a terrible motorcycle accident on April 1, 2008 that led to several injuries and 12 years later, to an arm amputation. George suffers from chronic shoulder pain which his doctor tells him is equivalent to labor pains.
His story is among those featured in "Heart of Invictus," the Netflix docuseries Prince Harry executive produced. In the show, he shared that he is constantly on the move to take his mind off from the pain, which led to his involvement with adaptive sports in 2018 via the National Veterans Summer Sports Clinic in San Diego.
There, he learned archery and his dedication to the sport eventually led to an invitation in the 2019 DOD Warrior Games for Team Navy. Then, he went to the Invictus Games in The Hague, Netherlands, where he competed in several sports including rowing, swimming, and archery under Team U.S.A.
It was also there that he met Prince Harry for the first time and remembered they instantly clicked. He shared in this week's issue of People magazine, "Every conversation that I've had with him has been just like I'm talking to a friend, a brother, maybe because of the military connection that we have. We share where we just left off. The conversation just continues to go on."
The Duke of Sussex served in the British army for ten years and took two tours to Afghanistan. He founded the Invictus Games in 2014 to help physically and mentally rehabilitate wounded service men and women and veterans. George said his meeting with the 38-year-old royal led to a scuba dive together in Hawaii in November 2022, where he got to talk about his chronic pain and how diving is therapeutic.
"I got to talk a lot about that with Harry. He was able to understand and to relate. Once he hit the water, it was like I had another buddy. Swimming around, having a good time," he recalled adding, "You could see the smiles through the bubbles and all that stuff."
George says participating in Prince Harry's Invictus Games last year "added a lot of fuel" to his life and further encouraged him to train others in adaptive sports. Right now, pickleball is his number one sport and he shared how teaching it to those with injuries who have never competed or tried any kind of sport somehow brings the life back into them like he is "giving them a piece of Invictus."
© Copyright IBTimes 2023. All rights reserved.