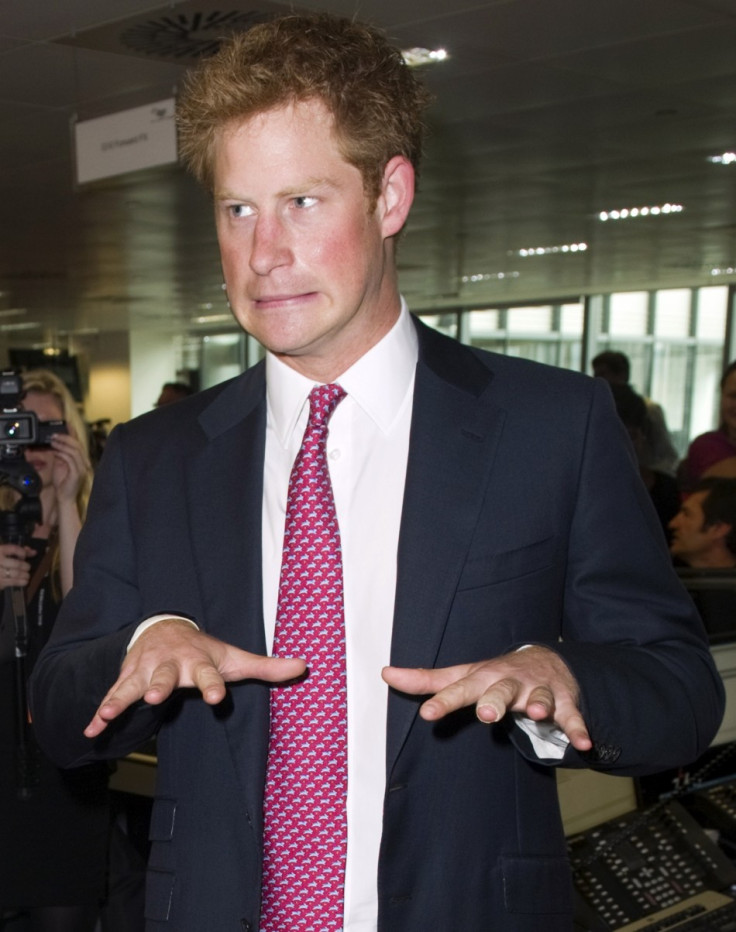 After his Arizona sojourn in an £11,000 Harley-Davidson, Prince Harry was seen partying with a girl in Las Vegas, it has been reported.
According to the Daily Star, the prince, who was dressed in jeans and a checkered shirt, stayed up at the Tryst nightclub until dawn. While part of the nightclub was sealed for Harry and his friends enjoy Grey Goose vodka and mixers, it was only after the royal eye spotted a blonde beauty that the real party began.
The unidentified mystery woman, dressed in leather trousers, was allowed to meet the third-in-line to the throne, who was apparently smitten by her beauty and begged her to join him for a dance, the report has said.
Onlookers saw the pair chatting for a long time after which Harry took the mystery woman on the dance floor and put his arms around her waist, according to the Daily Star.
"Harry looked very close to one girl who was very smiley. She was in her early 20s. He was dancing with her and they had their arms around each other," an onlooker told the paper.
"They were hugging and at one point he had his hands around her waist as they danced. They all left together at 3 a.m. and Harry looked very close to the girl. They obviously totally hit it off."
The trainee-helicopter pilot, who had earlier taken a day off from his rigorous two-month helicopter course in Gila Bend, Ariz., had visited the Harley dealership in Scottsdale, driving 100 miles across the desert.